We interviewed Sophie Millington, Graduate Software Engineer at Experian, on her experience and thoughts on women in tech.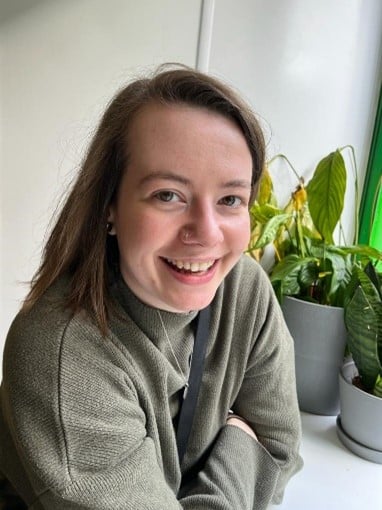 What made you consider this career path following your studies?
Having been to an all-girls school, and despite loving Maths, Computing and Gaming, a career in tech was never suggested to me as a viable career path. I therefore initially completed a degree in Psychology at Loughborough University which due to personal experiences and interest led me down the path of exploring Mental Health Nursing. After training for 3 years and practicing for 2 years, I decided to take a leap of faith and return to University for a 3rd (and hopefully final time!), completing a Computer Science conversion course. The reason for the U-turn is because whilst practicing as a nurse, I played around with Web Development and completed a Web Development course on Udemy in my spare time. I loved it so much and I knew that this was in fact the career for me. Moving to software development has been the best decision I have ever made!
What does your day-to-day role involve?

I am currently working within a team that is involved in our cloud transformation programme. This project has meant I have had a lot of exposure to Amazon Web Services and Scala/Spark programming. I am involved in technical design sessions and creating technical proof of concepts. I work collaboratively in an engineering team, developing solutions in code, reviewing others code and work alongside the QA team. Through the day I have regular meetings with my teammates, planning work for the day ahead. When there is any down time in my day, I am either completing online courses to further my knowledge of AWS or engaging in personal development tasks.
What stood out about Experian/Why did you apply?

What pulled me in to applying to Experian was not needing to have lots of experience in programming or a huge portfolio of projects I have worked on, as I had little of either, whereas other schemes do seek applicants with this experience. Experian was keen to employee people with varied experience, as they emphasised that the technical skills would be taught on the job.
The talent acquisition team involved in the recruitment process were really friendly and supportive throughout. There was a lot of emphasis on breaking the view of Experian having a super corporate working culture, which was appealing to me as someone coming from healthcare and hospitality!
How do you feel the EC Development Programme has helped with your learning journey so far?

The Early Careers team have been really supportive since joining and I know I can approach the team any time with any queries. We have regular check-ins and soft-skill sessions throughout the graduate scheme, which is incredibly important to work on, and not focused on just the technical side of the job. Also, there have been opportunities to get involved and work alongside the Early Careers team on projects, so it has been great to get involved in other things and not just coding!
What has been a key achievement/stand out moment so far?
Working in my current rotation has been a standout for me. I've been given a lot of responsibility since joining the team and have been given multiple opportunities to demonstrate the work I have been working on in front of a crowd of almost 100 people! This has made me feel like I am doing a good job and that I am a real part of the software engineering team.