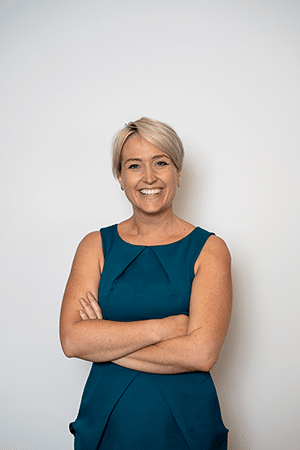 We recently interviewed Sophie Condie, Operations Lead at Form3 on her thoughts and experience on Women in Tech.
What does your job role involve?
Predominantly everything Customer Operations.
What made you choose a career in technology?
It was actually by chance, my career prior to joining Form3 had always been in Banking, specialising in global and domestic transaction banking and cash management. The head of the business I worked for at Barclays is part of the founding team at Form3 and I always found him an inspiring leader, so I got in touch to see what Form3 is all about; and the rest … as they say, is history.
Did you study an IT or technology related subject at A-Level or University?
No, nor did I study anything to do with Payments, I studied music and performing arts.
Did you get any work experience in IT or technology before this role?
No, this has been my first experience
Do you think there is a lack of females in the IT and tech sector?
Absolutely, I think it is a hugely male dominated industry however I also think finance is. Its evolving lots, visibility and availability of roles within this industry is improving. IT and Tech need to be taught heavily at school and made available to everyone regardless to sex, geography and demographic.
Do you find there is a stereotype that a career in IT or technology is just for men?
Yes and no, I do think there is a certain mind and skill set that are essential to success in an IT/ Technology role, however there are a huge amount of roles surrounding IT and Tech, I would actually say its not that different to any business as you require a diverse set of brains and skill sets to make any business successful.
What would entice women to study technology related courses?
I think breaking the stereotype and making all roles visible and clear would help women understand the opportunities in Technology. Currently I think the association with Tech roles are unattractive and unappealing to women (to use a very sweeping statement)
Are there barriers when it comes to women getting into tech?
Totally depends on the role you are applying for; for example Form3 has a rigourous interview process across every department and if your skill set, attitude and ability meets Form3's requirements we will recruit you regardless of gender.
How could we encourage more women to start a career in tech?
Do more to promote roles, think about the language we use, the advertising we do, the networks we market ourselves in and be as inclusive as possible
What advice would you give young women today at the start of their career?
Explore all opportunities and think outside the box, get multiple opinions from people who know you well and who have a varied/ successful career that inspires you.
Know that things are not always as they seem, be strong in who you are and strive to be the best.
Explore Tech and the roles available