We interviewed Stephanie Mitchell, Senior Project Manager at Form3 on her experience and thoughts on women in tech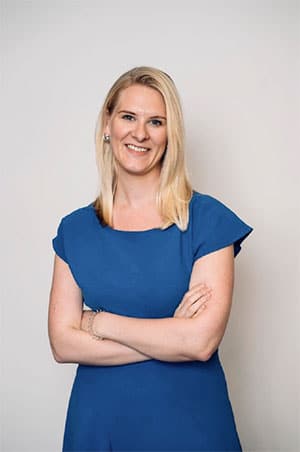 1.What does your job role involve?
I am a senior product manager for international, which includes FX, international payments and hedging products. I'm focused on delivering cloud-native API services which deliver speed and transparency for consumer payments. In practice my role involves shaping the commercial proposition, defining requirements and overseeing the build of API services together with engineering.
2. What made you choose a career in technology?
I didn't! Through internships early in my career, I discovered that I enjoyed understanding how things work and creating things which are tangible. By focusing on the skills needed and what makes me tick, I was able to find a career path in technology which fulfills and constantly challenges me, and has so far proved to be a much more natural fit than I expected.
Did you study an IT or technology related subject at A-Level or University?
Not at all. My background is as a linguist as I studied Spanish and Portuguese at the University of Nottingham. So it is perfectly possible to build a career in the technology sector without a degree in computer science!
Did you get any work experience in IT or technology before this role?
Yes. I spent 5 years at Santander where I gained experience in infrastructure and deployment control, managing software delivery and product management. The latter 3 years I spent as a manager in technology innovation, which involved leveraging blockchain, voice recognition software, big data and other emerging technologies to launch new customer propositions for the bank.
Do you think there is a lack of females in the IT and tech sector?
Yes. I've seen how the lack of diversity of thought has impacted a group's ability to take into account different perspectives when making decisions, and this has often been due to a lack of diversity in the team. Balancing out teams is important to the development of the tech industry.
Do you find there is a stereotype that a career in IT or technology is just for men?
Yes, although I feel it is becoming less prevalent as the newer generations coming through are technology natives, and start ups are making careers in technology appear more innovative and future focused.
What would entice women to study technology related courses?
We need to open up experience led opportunities and create awareness of the different career paths in tech.
What advice would you give young women today at the start of their career?
Be open minded and try different things at the start of your career. This will give you the chance to find out what suits you best, which may not be the area or role you initially had in mind.