We interviewed Anne Gretland, CEO at FotoWare on her thoughts and experience on women in tech.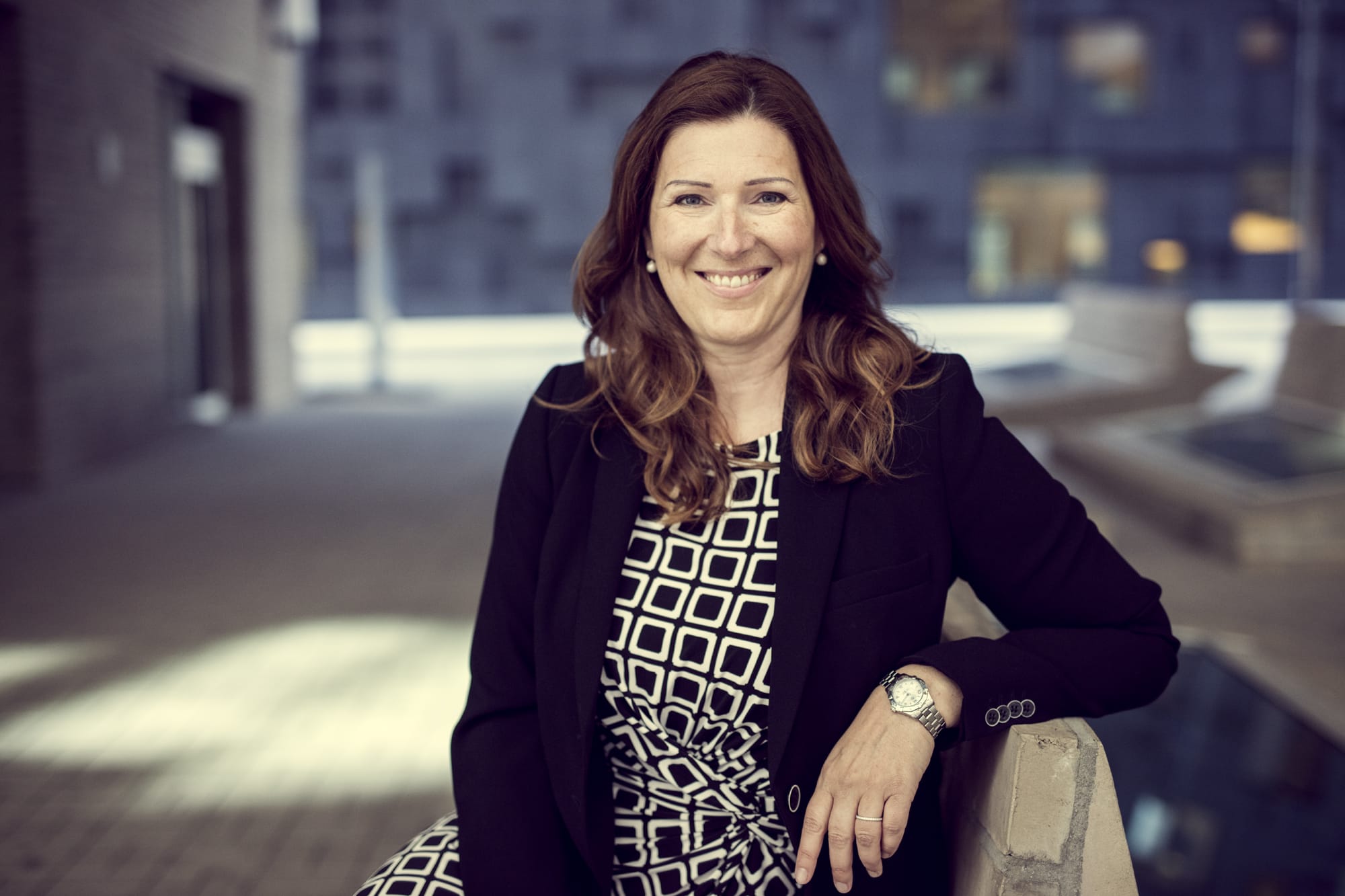 1. What does your job role involve?
I am the CEO of FotoWare, a company providing Digital Asset Management (DAM) solutions globally. In the past 20 years, FotoWare, headquartered in Oslo, has grown internationally with employees in Norway, Australia and Sweden, in addition to a partner network with over 150 certified engineers and product experts in 41 countries. FotoWare's clients include a wide array of industries and brand names such as The Financial Times, The Economist, Marks & Spencer, Australian National Maritime Museum and Polizei Hamburg.
For me, the CEO role is the most exciting role in the company, even though (hopefully) everybody says that about their own role. The CEO has the overview, gets to set the direction for the company, thinks about future potential, makes sure everybody is on the same path, gets to be both a business manager, a people manager and a community leader. As a CEO, with my team, I bring everything together customers, partners, people, business and technology. There is no better job in my mind and I feel blessed to be in this position, in this company.
2. What made you choose a career in technology?
I have always been fascinated with what technology can do for people and how it moves society forward. I love the fact that technology has been narrowing the education gap, as all you need now, thanks to Wikipedia, Facebook and Google, is accessible via the internet and a device – information and education are available no matter where you live in the world.
So much is still being built on tradition, as people still tend to look to the past. Technology has forced us to think ahead, change our habits and helped us become a more diverse world. So when I was offered a job at Microsoft in 1998, I felt I landed my dream job in a dream company. I am not a hardcore techie, but I am a nerd in that sense that I love what technology solves. That is also why I found myself helping customers get the most out of the technology that is available. And that is why technology inspires me when I go to work every day.
FotoWare has a mission to empower people and organisations to do more with their content. Tools like FotoWare can fundamentally affect our everyday lives. It is impressive to see what the company has accomplished so far. It has a solid product portfolio, in addition to having leading brands among their customers, and I am excited to contribute to the further growth of FotoWare and help even more customers realise the potential of their digital assets.
It is important for me to represent a company and a solution that I believe in, in addition to working with people that share my values.
3. Did you get any work experience in IT or technology before this role?
I have worked in technology since 1998 and held several business and leadership positions in Microsoft during my almost 17 years in the company. Microsoft is a great company for growing and learning as it is always moving forward and there are always different paths you can take. What I also learned at Microsoft is the importance of good leadership, as people rely on you to do their best work every day, and also diversity, as, without diversity, you stop being innovative.
When I moved to Compello, I was first in charge of a new business concept of paying your bills with your phone, and that taught me a great deal about development and building a digital product from scratch. As the company grew, I got more and more involved with people, structure and processes and when I was offered the role as COO, I felt it had just the right balance between our of comfort zone and learning, and I find so exciting. During my time as COO I was responsible for structuring and organising the cooperation between the three Compello offices in Germany, Norway, and Sweden and be the link between business units across the group.
4. Do you think there is a lack of females in the IT and tech sector?
The tech sector has come a long way towards gender equality since I started in the IT industry more than 20 years ago. For example, the number of females in the Norwegian IT industry has grown from 16% to 28% (Kantar for ODA 2019). We need more female role models that can inspire young girls to choose tech as a career, as there are still too few visible female role models in tech.
It is not merely about 'ack of females, but rather the understanding that the path starts as early as age 8-9, when young girls chose their interests in life and when they start their hobbies. It is essential that programming and IT become a natural part of every education path, as maths and reading are today. We need males and females, young and experienced, as well as different nationalities in every industry (and company) to drive innovation forward.
This is one of the reasons why I co-founded ODA network, the Nordic's largest network for women in technology, and leading it for the first eleven years. The network was founded by five women in 2006, and now has more than 14,000 members from 1,200 companies in Norway. The network is a non-profit organisation and was set up to create a meeting space and a formal network for women in IT and women the worked with IT-related jobs. In the beginning, we had women at our network meeting that were the only women in their companies and of course wanted to speak to other women with the same expertise and in the same field as themselves.
By facilitating the exchange of experiences, skills development and personal development, ODA creates a shared meeting space for inspiration and motivation, delivers tools for empowering our members, and together with our partners promote technology as a great workplace for women. Now, several years later, women still come up to me and tell me that I was the reason they dared take a leadership role in tech, or that I was the inspiration that they started working in tech in the first place. That makes me think about how powerful the volunteer work that is being done on ODA and what significance it has had and still has for young girls and women in tech.
On a side note, I want to mention that in early 2000 I did a lot of speaking at highschools around Norway, to try to inspire girls to study STEM and IT, and I will never forget this one time that a group of girls came up to me and said: "we love IT, but thought only IT was for boys, but what you said made so much sence to me, and also I cant believe you work in tech – because you look so normal". That was an eyeopener for me in terms of having role models for everyone, because we all need to find someone that inspire us and that we can identify with.
Our goal at ODA (and part of my goals at FotoWare is to inspire and equip women in technology to empower themselves and others to lead the change that is needed to get more women into the tech sector that is so important for the world. Through increasing the number of women in technology, women leaders and women business owners, we contribute to better solutions and a better future for businesses and society.
We have to remember that still to this day, a lot of products are made by men, for men. Women die in traffic accidents every day around the world because seatbelts are suited for a man's body, not a woman's. All birth control pills are tested only on men. Facial recognition in self-driving cars is made to recognise white men and voice recognition in most cars is made to recognise a man's voice and will not sometimes take commands from female voices. In the IT-industry we cannot afford to think for a second that we have more male users out there than female.
5. Do you find there is a stereotype that a career in IT or technology is just for men?
There are many stereotypes we need to shatter. To change the way we look at IT roles, we can no longer ask ourselves how these roles have traditionally been filled, but instead, how they can be in the future; what skills experience and personality traits we need?
This is especially true the further up the career ladder your climb. I believe companies, searching for an IT executive, are not getting the right help at most executive search organisations either.
A friend of mine told me that their company was looking for a CEO for their company and had been very specific with the search agency about what they were looking for; they wanted somebody younger than forty and preferably a woman. The agency came back with a list of 21 men, all over 55. When asked why, they simply replied; this list of people were the only ones in the market that were qualified enough for the job. No women or young people "out there" could do the job.
This shows that even companies that are paid to find qualified executives have a limited view, and network, of candidates outside the traditional box. Are we really still at a point where we think about leaders as men? If we continue having the same type of leaders, how are companies going to make a difference in this changing world, and be able to stand out? How are we going to break the norms if we only follow the same old stereotypes?
To break the cycle, we need more visible role models; we need to not look to the past, but the future. If your dream is to become a CEO, don't let the stereotype guide you, or scare you off – think about being the one that breaks the cycle and sets a new standard. Be the role model yourself, and you might inspire a new generation of leaders.
6. What would entice women to study technology-related courses?
We all need continued learning to grow. Not only as individuals but as leaders. No one is fully trained or educated – we can always learn more (growth mindset, they call it).
Technology isn't just about bits and bytes. We handle important such as ethics, environment, and safety, and that more and more innovation is about making the world a better place.
Refining education and learning to show how technology can improve lives, is of huge importance for the future. Also, learning about new technology is always both inspiring and fun. There is so much innovation going on, and hearing first-hand about Cloud, AI, Robotics, Cybersecurity, Design thinking, Machine learning and new technology can be motivational and inspirational.
7. Are there barriers when it comes to women getting into tech?
The IT industry has long been a male dominated environment, but more companies have seen the need for an increasingly gender-balanced (and age- and culture balanced) workforce, not only in leadership positions, but in technology architect and programming roles as well. This is because users are both men and women, so the software and products in general need to reflect that. Even though all crash test dummies are still male only, and most phones are made to fit perfectly into a man's hand, the world is slowly shifting towards a more gender-neutral design.
To fit this demand in digital transformation, the focus on gender balance in the IT-industry has increased intensely, and many companies are leading the way in attracting, hiring and promoting more women.
It's a good thing then, that most men understand why gender balance is so important and are a big and important part of the process. Increasing women's share in the leadership team or in the IT-industry does not mean that we don't want or still need men – it just means we need a more equal number of men and women.
Having a good gender balance in a company make a difference; in daily social interactions, productivity, ideas, and creativity, which in turn influence sales, results, and performance. This is what most companies ultimately want.
When I worked for H&M in Oslo in the mid-nineties, we were all women at our location. Until one day we got one male colleague. That changed the atmosphere so much that we sought to get another man, and when he came aboard the dynamic shifted. Together, we came up with things we never thought about before, contributed to a better workplace, and made our store increase its revenue by 50% in two years. Coincidence? I think not.
That is why we need more men in female dominated industries, and we need more women in male dominated industries. We balance each other out – and we make each other better. I happen to work in a male dominated industry, so naturally I am now focusing to employ more women.
Fortunately, I am surrounded by the greatest men – men who see that our work culture thrives with diversity, who embrace the gender balance and support our search for more women in every part of the organization. My friends, my family, my former colleagues, all the amazing men that I meet in all industries, and most of all my current FotoWare colleagues.
8. How could we encourage more women to start a career in tech?
Fear of the future and new thinking has always been a challenge for most people. We prefer to stay safe in our comfort zone, as change is something that our brains instinctively do not like. This is why it is so hard for people to change a pattern like smoking or dieting, (these are not small things for most people, these are big) – we have a hard time breaking the old routine.
To break the cycle, we need more visible role models; we need to not look to the past, but to the future. If your dream is to become a CEO, don't let the stereotype guide you, or scare you off – think about being the one that breaks the cycle and sets a new standard. Be the role model yourself, and you might inspire a new generation of leaders.
9. What advice would you give to young women at the start of their career?
No one can succeed alone. There is always a team behind you or with you. We must take care of all the people who make us better, make us grow, and make us shine.
At FotoWare we have mentoring relationships where the new teach the old. What better way to do that, than through a well-known and trusted way like in a mentor-mentee relationship. Then both parties learn – and in addition, companies move at a faster speed in adopting new technology.
I have been fortunate to have great mentors in my working life. Each has taught me things about their profession and their expertise so that I can benefit from their knowledge. In return, I am a mentor for several young leaders, each unique in their need for my input. What I get in return from them is a new understanding of their thinking, their values, and on what foundations they make their choices; whether it's choice of workplace or career.
I learn equally from my mentees as I do from my mentors. And, I feel blessed to be forced to keep up with their fast-paced environment and thinking.