We interviewed Alice Rose, Managing Director at Fountain Partnership on her thoughts and experience on women in tech.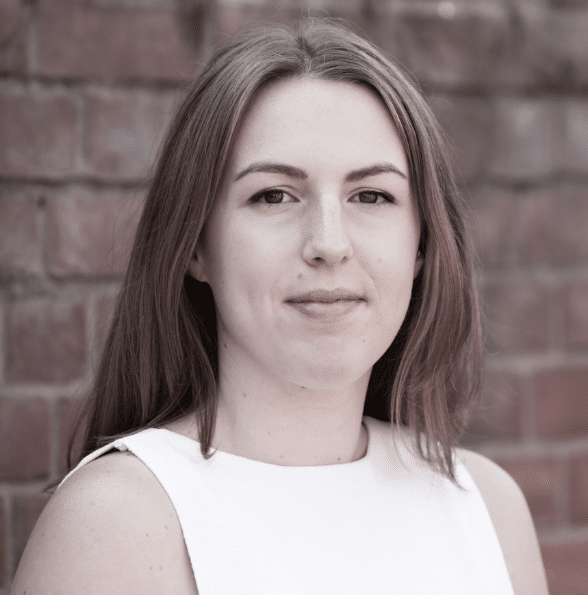 1. What does your job role involve?
As Managing Director, my job encompasses lots of different areas of the business – from operations to people management, to client services as well as digital marketing itself

One day I could be troubleshooting a Google Ads account and then next leading a company presentation on our vision
2. What made you choose a career in technology?
I'm an early adopter, I love all things tech.

I love how fast-paced technological innovation is, it means my job is constantly evolving in line with new software
3. Did you study an IT or technology related subject at GCSE, A-Level or University?
4. Did you get any work experience in IT or technology before this role?
I worked for a global NGO that was involved in delivering education projects remotely throughout the world, I was conscious of using technology for good.

I joined Fountain as a junior SEO consultant and worked in every area of the business on my journey to the MD role, so in a way my work experience with digital marketing was ongoing throughout my career here
5. Do you think there is a lack of females in the IT and tech sector?
I think that the tech industry has historically been seen as a male dominated field, much like many other sectors.

Gender biases and barriers still exist in so many workplaces and whilst improvements are being made in this area there's still much work to be done

I'm really proud that Fountain takes a proactive approach to gender equality. Our four founders are two women and two men, and as they have grown the agency they have been proactive to address gender balance and pay equity. This means that we have a close to 50/50 split of men and women throughout the business, including in our new leadership team, and that our gender pay gap is less than 1%.
6. Do you find there is a stereotype that a career in IT or technology is just for men?
I think in digital marketing the stereotypes are starting to dissolve. To start off with it was a much more male dominated field, but in the past 5-10 years, there seems to be a shift away from that assumption.

There are a lot of women working in digital marketing, but often not in leadership roles. I've seen how male-dominated a lot of industry events are – but that is very different from my own experience at Fountain, where the gender balance is even.
7. What would entice women to study technology-related courses?
More needs to be done to break down the stigma of male dominated industries, more inclusive advertising, more flexibility in the course structures and it needs to start at the top

I think the more visibility there is of women succeeding in these fields, not just as a one-off story but as a significant part of the industry as a whole, the more natural it is for young women to choose them as areas of study
8. Are there barriers when it comes to women getting into tech?
I haven't experienced any barriers in my industry but we are a relatively new sector that benefits from not having the weight of tradition to contend with.

Digital marketing in its current form has been born out of companies like Google and Facebook who constantly push social boundaries and I think that drives agencies into thinking differently
9. How could we encourage more women to start a career in tech?
Show them the possibilities of this sector

Break down the social barriers and stigma around the sector and the historical opinions about who you have to be to work in this industry

Demonstrate the variety of roles within technology; it's not just coding!
10. What advice would you give to young women at the start of their career?
Don't be afraid to try something you enjoy

Your gender has nothing to do with your capability!

Stop saying you're bad at things – we've seen so many women who work at Fountain repeatedly say that they're "bad at maths" just because they're not a whiz at mental arithmetics. But meanwhile, they're also working all day in spreadsheets and honing mathematical skills at every turn. We definitely need to shake off narratives that hold us back.