We interviewed Frances Joseph, Senior Business Change Manager (Technology) at Virgin Atlantic Airways on her experience and thoughts on women in tech.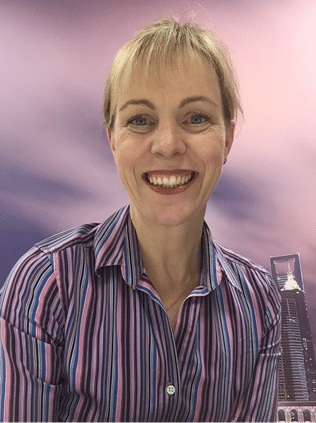 What does your job role involve?
Ensuring that from the outset of technology projects, the end user is considered. That includes understanding the business drivers, stakeholder engagement, communications, training, embedding new behaviour and ensuring that project benefits are realised
I aim to overcome some of the barriers and misconceptions about Technology that may be held by other parts of the business; the relationship should be one of collaboration and being able/willing to step into each others' shoes to see the full picture.
What made you choose a career in technology?
I've dipped in and out of technology roles over the last 20 years, starting off in international voice and data networks, then working with a range of contact centre solutions and CRM systems. My current role is a great blend of the technology and the people – the former can't work and will struggle to deliver benefits unless the latter remains a major part of the equation.
Working in Technology gives me a strategic view of the whole business. I have the opportunity to work on a huge variety of projects covering all aspects of the airline, from Crew and Pilots to Engineering, Cargo, HR and Sales.
Did you study an IT or technology related subject at A-Level or University?No, my degree is in languages and Economics.
No, my degree is in languages and Economics.
Did you get any work experience in IT or technology before this role?
Yes, I spent a couple of years in an international corner of BT, and later on another 3 years in a business partner role, sitting between IT and an engineering department. That was a great foundation for being able to speak the language of both!
Do you think there is a lack of females in the IT and tech sector?
Sometimes. We have a good gender balance in our community of project managers and business analysts, but not universally across Technology.
Do you find there is a stereotype that a career in IT or technology is just for men?
Not at Virgin; I've been fortunate that I haven't experienced that particular barrier.
What would entice women to study technology related courses?
An understanding of the opportunities and diversity early on – there's a huge variety of careers and specialist areas that might come under the banner of Technology and are also call on people, strategy and creative skills.
Are there barriers when it comes to women getting into tech?
No doubt, and it's difficult to unpick which are real and which perceived. I hope we can move to a place where people are appointed for their attitude and potential, not only for skills (which can often be learned on the job).
How could we encourage more women to start a career in tech?
Emphasise the benefits, diversity and opportunities
Talk about this early – I think the conversation starts in primary school, not post-grad
Think more creatively about the skills and behaviour you want to have in the organisation, not just a certificate – which can be gained later if needs be
Promote great role models including at a senior level, on the premise that if you can see it, you can be it