We interviewed Lucie Baker-Wyse, Creative Digital Designer at Freestyle on her thoughts and experience on women in tech.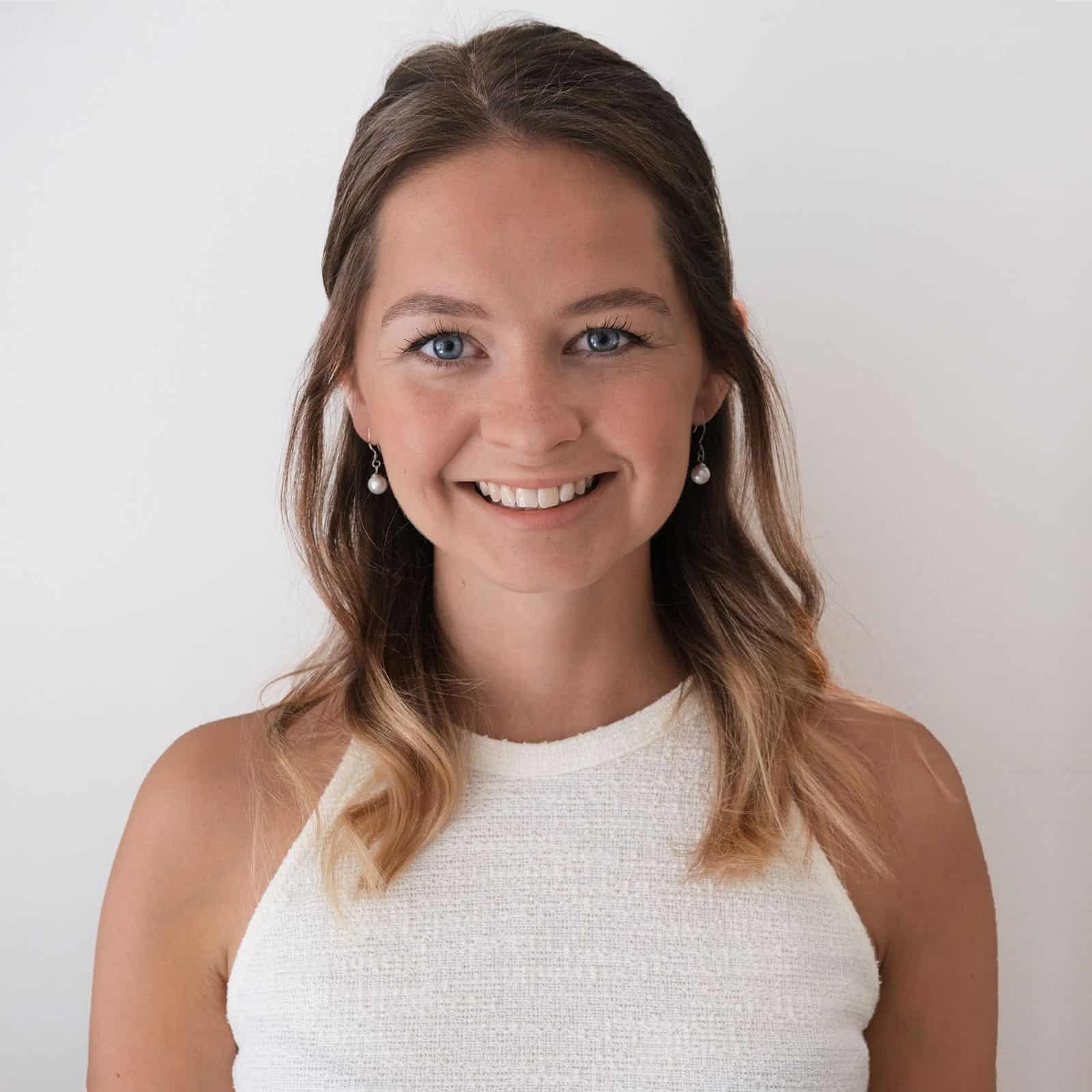 1. What does your job role involve?
I'm a Digital Designer, so I work across a huge variety of client projects creating visually engaging designs; from client websites to internal marketing collateral. Generally, I work to understand and enhance customer experiences via visual communication and design. This is through aiding straight-forward navigation via the User Experience (UX) journey by presenting information in a simple yet attractive fashion. This then evolves by developing the User Interface (UI) design elements to present the finalised, polished product.
2. What made you choose a career in technology?
I've always had an interest in tech since I was a child – I was always the one at home to fix the TV or set up a new phone, and loved nothing better than getting stuck into HTML to pimp out my MySpace profile. The rapid evolution of tech has always been clear to our generation so I've always wanted to be involved in some way. I spend a huge amount of my downtime using technology, so working within the industry was an obvious choice for me.
3. Did you study an IT or technology related subject at GCSE, A-Level or University?
I will be honest in saying that at GCSE level, our tutors never made the idea of taking tech-related subjects that exciting. IT at school was very Excel heavy, so to a creative teen this never hugely appealed. After school and A-Levels I was lucky enough to take a fantastic Art Foundation course which hugely opened my eyes to ways I could combine both my creative mind and technology interests. I studied 'Graphic Communication and Illustration' at Loughborough University which covered a diverse spectrum of communicating both creatively and technologically – it was a lightbulb moment for me.
4. Did you get any work experience in IT or technology before this role?
My first work experience was working at BBC Midlands Today shadowing the Graphic Designer (which was a hugely eye-opening experience when you're 16). Being a live broadcast, all commands were on the spot and timed to the reports, so pressing buttons was equally daunting and super exciting, and learning the technology behind it was fascinating.
5. Do you think there is a lack of females in the IT and tech sector?
For sure, but I really hope it is evolving. I think children and teenagers have a broader spectrum of practices to learn, possibly more inspired by social channels such as YouTube. It's never been easier to learn, from coding to video-editing; and more and more females are leaving school with an interest in tech-based subjects because the opportunities out there are huge. A friend and colleague of mine from Freestyle, Kay Edwin, was lucky enough to be part of 'TeenTech' last year, which inspires 'innovators of the future' to reach their full potential. This year's online awards saw 1500 students participate – 1008 girls and 449 boys; these stats are really promising. Girls can't be what they can't see. If they don't get exposed to females in these roles, how do they aspire to do those jobs? I personally have always been heavily outnumbered as a female in my industry, so I would love to think it will become more balanced in years to come.
6. Do you find there is a stereotype that a career in IT or technology is just for men?
I think so – harking back to education again, all of our GCSE IT and Design Tech subject classes were very much dictated to the boys. Many tech industries are still finding it very difficult to build diverse teams due to the talent of females just not being there. I think as a Designer, our industry is gradually becoming more diverse; but I have often been the only female in design roles, so I think the core problems are still there.
7. What would entice women to study technology-related courses?
Make the varied opportunities that are out there as clear as possible. There's more to working in tech than working with code or with computers. I know for a fact that if I had been presented with the industries and job roles that required tech-based studies at school, I would have leapt at the opportunity.
8. Are there barriers when it comes to women getting into tech?
I believe so, but again I hope that is actively being changed. We are seeing gradual shifts in companies' core values, led by frustration of societal bias of gender roles; I think this is more apparent in technology roles. Only 15% of the workforce in STEM roles are female (PWC) and this is again said to be down to prior education of girls in tech subjects.
9. How could we encourage more women to start a career in tech?
Bringing inspired learning to girls into both primary and secondary schools would hugely enhance interest in tech. Starting early is integral to gaining a genuine passion and interest, and if you can encourage girls to be tech-minded so early on, there is no reason why they shouldn't feel empowered to pursue technology based education choices. I work with some amazing women at Freestyle, with roles ranging from Insights to Marketing; and all of us have different stories of how we got to where we are.
10. What advice would you give to young women at the start of their career?
Working in Tech is amazing, so feel empowered by striving to be a woman in technology – and don't let anyone tell you otherwise.