The gaming industry sits in a hybrid location between the technology and creative industries. Similar to the IT sector as a whole, there is a severe imbalance when it comes to gender representation in the industry, with current figures suggesting just 28% of the workforce are women. And the misrepresentation runs even deeper when it comes to the characters who feature in these games, with almost 80% of main characters being male, and 94% of games featuring more male dialogue than female. So, why is there such an imbalance in the gaming industry, and what steps can we take to change this – read on to find out more.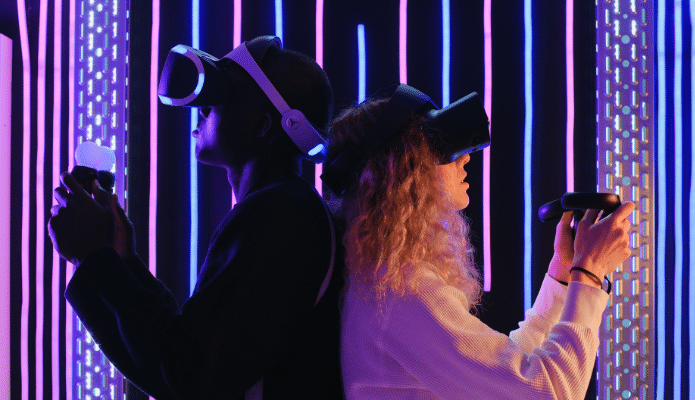 A growing industry
The gaming industry is seeing an unprecedented amount of growth, with estimates predicting it'll reach a value of $385bn in 2023. This has only been accelerated with the COVID-19 pandemic, when people were forced to stay at home and therefore make their own fun. In fact, the market expanded by 21% in the period from 2019 – 2021, showing many people using gaming as a way to cope with the isolation and boredom of lockdowns. Gaming is also extremely social – it's an experience designed to be shared; whether you're playing multiplayer with someone you live with, or linking up with friends via online play.
"Gaming has so often been painted with the wrong brush – stereotyped as being isolating and unsociable. However, the pandemic has shown this could not be further from the truth."
Bartosz Skwarczek, CEO of online gaming marketplace G2A.com
The growth we're seeing in the industry is also being fuelled by new emerging technologies. In the last 10-15 years, the explosion of virtual reality has changed the gaming world, and is only set to develop even further. We are now able to immerse ourselves in games more than we ever could before, and the experiences we share are even more special.
With this success comes responsibility. As a sector which has huge influence over the thoughts and opinions of generations of people, from young children to teenagers and adults, the gaming industry has a big responsibility (and power) to make positive changes, especially when it comes to diversity & inclusion.
The state of the gaming industry
In terms of gender, around 70% of people working in the gaming industry are male. This is fairly in line with the wider technology industry where around 26% of the workforce are women. But, similarly to in the tech sector where everybody uses tech in some form, women make up half of all gamers worldwide. This gap between the consumer and the producer will ultimately mean that the product isn't going to be the best it can be. We're missing out on skills, viewpoints, ideas and innovation from women. This gender imbalance can be seen in the most popular games of today – almost 80% of the main characters featured are men.
The gender split gets even bigger when you look at the more senior roles in gaming, with women taking just 16% of leadership positions. Having a large majority of leadership roles filled with men leads to an increase in "bro culture" causing women to be put off joining companies with no real female leadership presence. This, in turn, leads to an even bigger diversity gap.
And it's a similar story when it comes to other diversity characteristics too. Around 10% of people working in gaming are from an ethnic minority background. A similar story comes when we look at age diversity too, with one survey finding that 44% of people working on game development were below the age of 34. Unsurprisingly, representation within the games they produce tell a similar tale here – the LGBTQ+ community for example suffers an extreme lack of representation in modern games. It's not often you see a main character from the trans community, for example.
What can be done?
The gaming market is serving an increasingly diverse customer base, with more people getting into gaming than ever before. Because of this, it's incredibly important that more work is done to increase the diversity of the people making these games. As we know, diversity and inclusion in a company ultimately leads to increased productivity, innovation and profit.
We have such an opportunity with the gaming industry, as young people are some of the most engaged with it. In fact, roughly three in ten Gen Z teens say that gaming is their favourite activity to do, and being involved in designing, testing, and playing these games as a career could be their dream. By encouraging young, diverse minds into the industry, we can secure a more diverse future for the sector than we have today.
As well as encouraging more young people from diverse backgrounds to consider gaming as a career, there is a responsibility which lies with the gaming companies to change their culture and implement inclusive benefits, practices and initiatives. For example, many gaming companies have recently begun to introduce anti-harassment policies to stamp out the discriminative behaviour which so often comes in male-dominated environments. By looking at old policies which haven't been adapted for a while, employers can refresh their outlook and become more inclusive of their diverse colleagues. For women, there needs to be a clear support system of things like maternity, flexible working options, menopause and progression routes.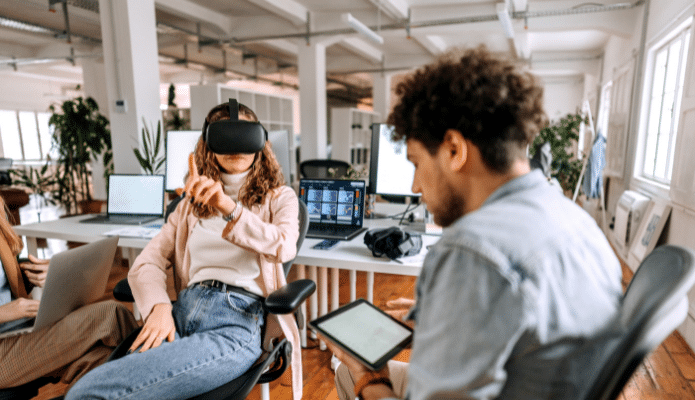 As we've discovered, the majority of senior management roles in the gaming industries are currently held by men. This means that often when new roles are being recruited for, the decision-makers are also likely to be men too. Gaming development companies need to be careful to implement practices like blind hiring, diverse interview panels and unconscious bias training to avoid any hiring biases creeping in. Things like job descriptions can also be looked at, as it's been found that women are less likely to apply for jobs unless they meet every criteria mentioned. By adapting job adverts to make them more inclusive and clearly listing what is essential, more applications from diverse backgrounds can be expected.
"Game companies are often in survival mode, and when you're in that mode it's hard to think beyond the next payroll, but you don't just want to survive, you want to thrive — you can put effort into these things and have success, it's not an either or situation, D&I will actually feed into your success."
Philip Mayes, managing director at Mighty Kingdom
With an industry that is growing at such a fast rate, it can be difficult for companies to invest enough time and resources into diversity & inclusion efforts. Other priorities are bound to come into play with such a high-demand product, but it's imperative that they remain focused on improving their employer brand, culture and the games that they produce to ensure a more diverse future.