We interviewed Vilash Sanghera, Senior Systems Engineer General Dynamics UK on her experience and thoughts on women in tech.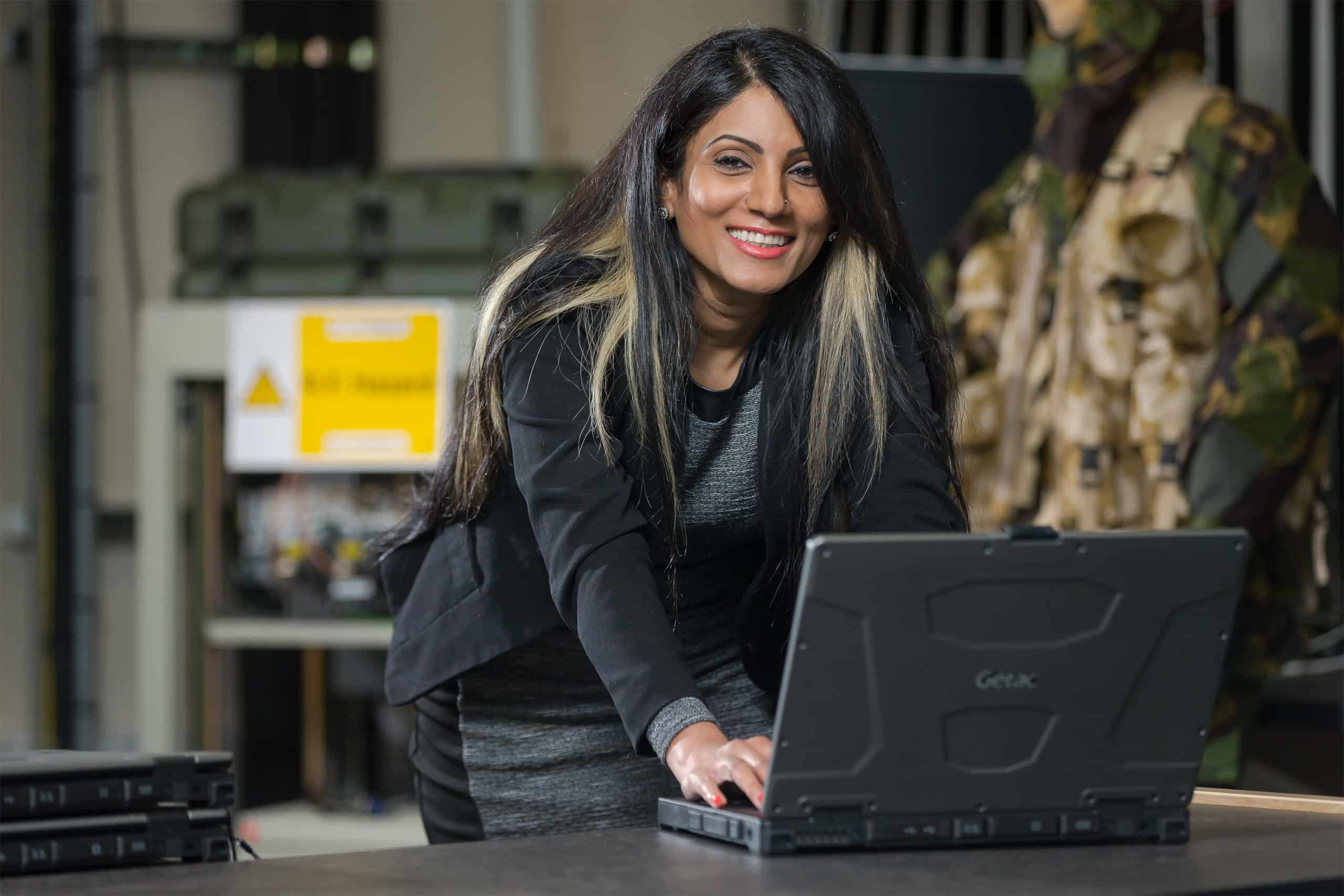 What does your job role involve?
I'm a Senior Systems Engineer, working within the system modelling team. I'm capturing the architecture design for a programme which is delivering the first increment of the future Tactical Communications and Information Systems to be used by the British Army. My role also involves providing support to members of the team, with system modelling support and guidance, as required.
What made you choose a career in technology?
I have always been drawn to technology from a young age, so it made sense for me to pursue a career in this field.
Did you study an IT or technology related subject at A-Level or University?
At University, I studied a Higher National Diploma in Computing, and a Bachelor of Science in Computer Studies. Previously, I studied for a City and Guild Diploma in Computer Applications.
Did you get any work experience in IT or technology before this role?
Yes, I had a variety of opportunities, which started during my degree course, where I got to spend six months working within a network department, based in Crete.
I then worked as an RPG programmer, which involved making code changes on old mainframe AS400 systems.
I spent time working in a technical support department, and always provided IT and applications support in my earlier roles, which encouraged me to become an engineer.
Do you think there is a lack of females in the IT and tech sector?
Yes, unfortunately I think there is a lack of females in the IT and technology sector. However I think this is changing, and we are seeing a lot more women taking on IT and Technology subjects now. When I first started my role at General Dynamics UK as a Technical Support Assistant, there were very few female Systems Engineers, but now there are many. This was also the case during my time at University; there were only three females out of about 60 people studying the Computer Studies degree course.
Do you find there is a stereotype that a career in IT or technology is just for men?
I think it was difficult for women to pursue careers in IT in the past, women were definitely the minority and were not taken seriously, but now times have changed. It's recognised that for business to be successful, we need the best people, so it's great to see more and more female engineers emerging in the workplace.
During my time working at General Dynamics UK, I have been given the opportunity to move from a Technical Support Assistant into a Systems Engineering role. I have been working as a Systems Engineer, now in a senior position, for 13 years.
When people ask me what my job title is, they are often surprised to hear that I am a Systems Engineer as I do not fit the stereotypical 'nerd' or 'geek' appearance! Often, people say "you look too glamorous to be a Systems Engineer", which makes me chuckle.
What would entice women to study technology-related courses?
I believe women should be encouraged at a young age to take technology subjects. This could be achieved by providing technology work experience opportunities at a young age during schooling to help girls understand what technology is, feel more confident with technology, and develop an interest and excitement for technology. By exposing young girls to technology earlier in education, would help girls gain a better understanding of what areas of technology they find most interesting, and the amazing and diverse careers opportunities available for them to pursue.
If technology subjects were shown to be as creative, imaginative, and cool, as they are, I think girls would be more interested in taking up technology-related courses.
Are there barriers when it comes to women getting into tech?
I don't think there are barriers, women have the same opportunities available to them as men do.
How could we encourage more women to start a career in tech?
I think IT and technology are often viewed by most females as being for 'geeks', and not seen as being very trendy. If IT and technology came across as cool and fashionable, I think this could help encourage women to explore and take up studying STEM and technology subjects.
I think companies should encourage recruiting more women into technical roles through graduate schemes and apprenticeships – we do this very well at General Dynamics UK. Companies should showcase female role models and female mentors, and should offer flexible working and tailored benefits to support family needs. Moreover, providing support such as training or skills refresh for women returning back to work from maternity leave.
What advice would you give young women today at the start of their career?
I consider men and women to be equal, so I believe women should not think they cannot achieve a career in technology. Technology is moving at a fast pace. Technology helps builds skills and it encourages exploration, creativity, and innovation, which are vital for the next generation.
To women I would say believe in yourself, set goals, you can achieve whatever you want if you put your mind to it!