In a bid to encourage more young girls to take STEM subjects at school and beyond, Girlguiding are introducing coding courses and activities across their different age groups.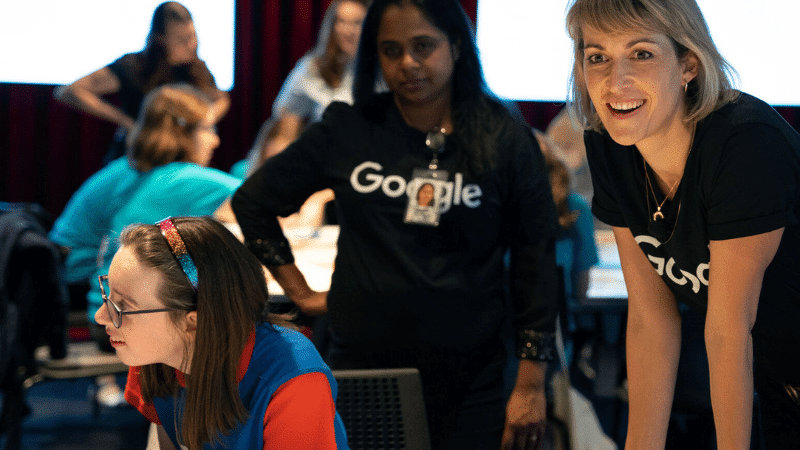 Photo credit: Girlguiding
A survey by Girlguiding found that 13% of girls aged 7-10 see math, science and technology as subjects for boys. When you include girls and women aged 11-21, this figure shockingly increases to 52%. This is one of the biggest causes of the gender gap in technology, with girls from a young age being led to think a career in technology isn't possible or not 'normal'.
A lot of the reasons that young girls don't consider STEM subjects as a possible career path are down to the perceptions of these subjects and their reputation. Traditionally, there have always been male subjects at school (science, maths, technology) and female subjects (art. english and humanities). Although these pre-conceptions are becoming less accepted by some, in many schools this is still a huge issue. Technology careers are also often referred to as 'geeky' or for someone who isn't very sociable. This isn't the case at all, as Technology careers offer a flexible work-life with great development paths and opportunities.
The misconceptions and limitations unfortunately mean that we're still experiencing the gender gap in tech, and also a skills shortage in many companies. In order to close these gaps we need to change the perceptions held by young girls and fuel their enthusiasm for STEM subjects.
To help combat this, Girlguiding is starting to run coding and tech-related activities for a badge in the new unit. This new unit named Digital Discovery has been created in partnership with Google and includes a different focus/skill for each age group. Rainbows, the youngest of the 4 different groups will discover what goes into app design with 'Happy Appy'. Brownies aged 7-10 will get an introduction to coding and fixing bugs with 'Brownie bots'. Guides will focus on algorithms and flowcharts with 'Chattermatter' and finally Rangers will explore smartphone design in 'Build-a-phone'. By giving young girls more exposure and access to different activities related to STEM subjects, it helps them to realise that they could pursue a career in it if they enjoy it. Also, by picking subjects which are relatable to young people (e.g. mobile phone apps) it helps them to realise how technology is involved in everything we do.
Since launching the scheme, the charity has had so much positive feedback from both the young girls who take part and their employees who run the sessions. Peyton who is 10 and part of the Brownies group in Apsley End said "I loved trying the new Google activities and learning how to code. It was so much fun! Fixing bugs was hard, but once I tried it a few times, I could do it." The group hopes that by introducing these technology skills in a fun and easy-to-understand format, more young girls will consider STEM subjects beyond GCSE and A-Level and into their future careers.
Read more about how to fuel girls' enthusiasm for tech at a young age and the STEM education gender gap.