The latest Global Gender Gap report has revealed that it could take up to 131 years for women to achieve equality to men. Current predictions from the World Economic Forum have stated that based on the progression rate from 2006 to 2023, we will not see global gender equality until 2154.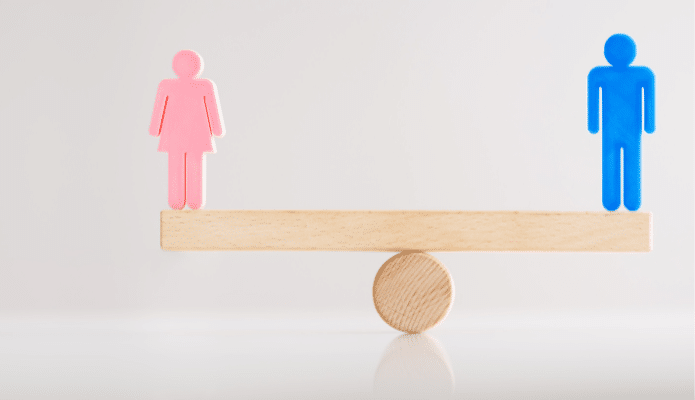 The report, published in June, is the seventeenth annual report from the WEF, and is a constant measure of the gender gap across the world. It takes into account various areas including politics, economy, health and education and measures each country's progress towards gender parity. Read on to find out the key findings from this year's gender gap report.
How have things progressed?
The global gender gap score across the 146 countries included in the research has been revealed to be 68.4% closed. This is an underwhelming improvement of just 0.3 percentage points from last year's report. Since the first report was published in 2006, the overall equality score has progressed by 4.1 percentage points.

Iceland is the country which has made the most progress, as they have closed 91.2% of their gender gap. They remain the only country to achieve more than 90 percentage points.

The UK stands at fifteenth in the global rankings at 79.2%.

The global gender gap suffered setbacks during the COVID-19 pandemic of 2020, and 2023 is the first year we have experienced a revert back to pre-pandemic figures.

Globally, women make up 49.3% of total employment numbers, but just 29.2% of all STEM workers.

In STEM occupations, fewer women are in senior leadership positions, with just 12.4% representation at the top in STEM compared to 27.5% in non-STEM.
More than two thirds of companies surveyed have implemented a diversity, equity and inclusion (DEI) programme. 79% of the companies surveyed are implementing DEI programmes with a focus on women.

Women's representation in senior positions still has much progress to be made. In STEM roles, female C-Suite representation is at just 12.4%.

The percentage of women in cybersecurity positions has risen to 30%, representing an increase of 4 percentage points since 2016.
The global gender gap report is a constant reminder of how much work is still to be done in the journey towards global gender parity. The progress being made is promising but slow, with small percentage points being achieved each year. The pandemic set this progress back considerably, with many companies making big job cuts, especially in technology. Layoffs.fyi found that of the people laid off from tech companies between October 2022 – January 2023, 44.8% were women. When you consider that during that time women made up just 28% of the tech workforce, the stat is considerably unbalanced. Many departments who also experienced the cuts were the newly established DEI teams, which will reduce progress being made in gender diversity in tech further. Commenting on the idea that women bear the brunt of economic cutbacks, Sue Duke, Head of Global Public Policy at LinkedIn said "Inclusive hiring practices, visibility of women in top jobs, and upskilling and career growth opportunities for women, particularly in high-growth and high-earning sectors like STEM, will help to course correct this worrying trend, but we need to act now."
Whilst progress is being made towards gender parity, the Global Gender Gap report shines a light on the stark reality of how long it could take for us to reach true gender equality on a political, economical and healthcare-based level. Women in Tech UK are dedicated to raising the awareness of the gender gap in technology, and to working closely with both employers and candidates to promote the benefits that gender diversity can bring to the IT sector.