We interviewed Diana Naftanaila, Tech Future Leaders Graduate at GSK on her thoughts and experience on women in tech.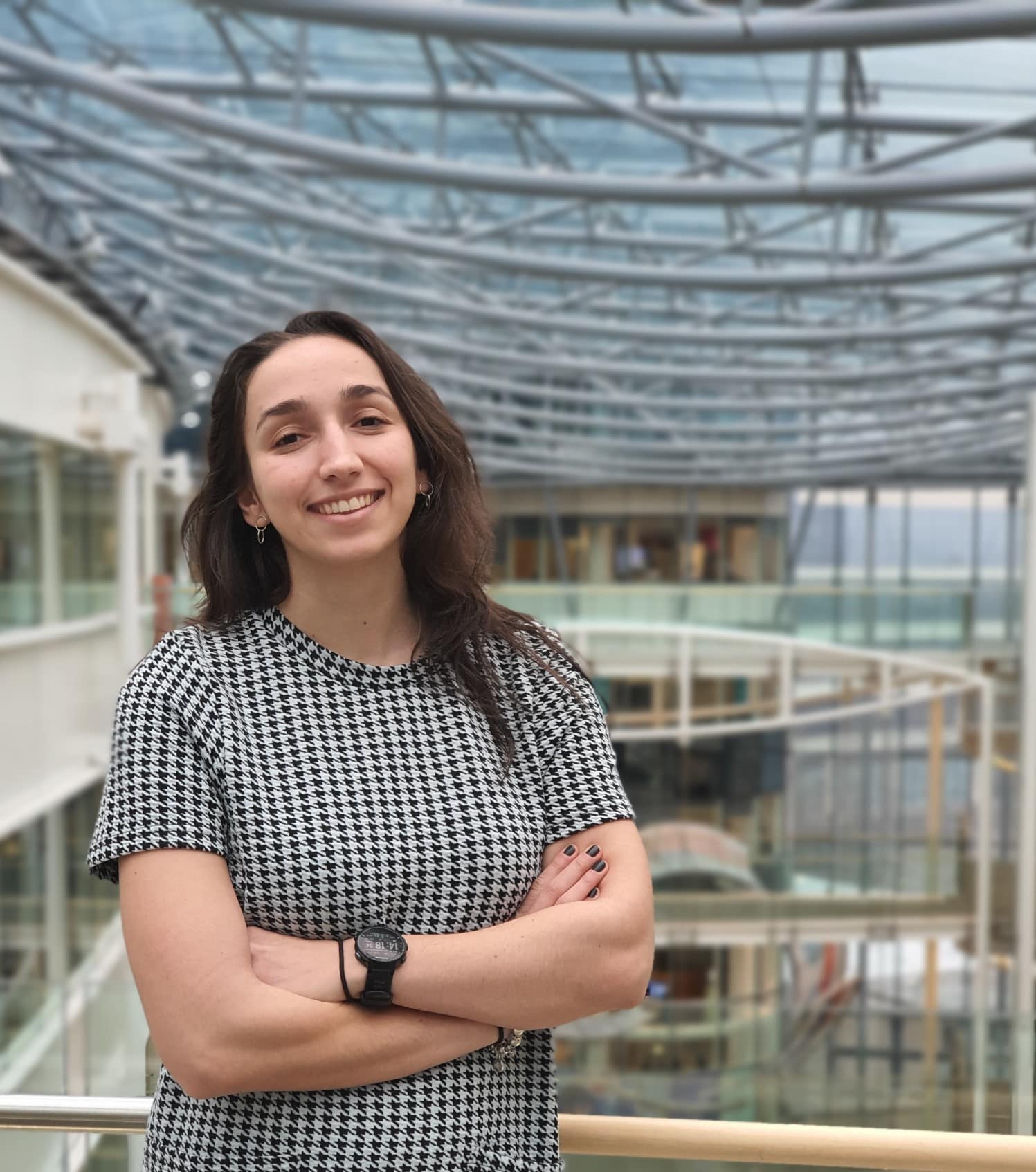 1. What does your job role involve?
I work in data analytics but then there is more to the role than this. I have been involved in the process of data ingestion from prem servers to the cloud, working closely with Data Engineers and Data Scientists. The remaining 30% of my role also involves managing a group of data modellers. We currently work with external vendors and have to deliver front end analytics for auditing purposes.
2. What made you choose a career in technology?
I couldn't really see myself do anything else. This just seemed like a progression path for me.
a. With so many options for a career in Tech, why GSK?
As part of my degree, I did a placement year with GSK and had an amazing experience. My manager helped me develop as an individual. He had trust in me and put me outside of my comfort zone so many times that it felt natural to feel out of depth, which helped me learn what I'm capable of as well as develop technically. Therefore, I was eager to return and join the Future Leader Programme and develop my strengths even more.
b. What would you say to someone that only knows of GSK as a healthcare organization?
One thing to keep in mind is to remember that GSK is not just lab work. There are so many other roles and departments required to support those that are in the labs and enable innovation.
c. What do you find most interesting/surprising / challenging about working in Tech in the Pharma / Healthcare Industry?
Putting the words Pharma and tech in one sentence can be interesting. There is a lot more to consider when developing tools for a Pharma/Healthcare industry as there is a person at the end of the supply chain/patient that you are affecting and need to think about at all times.
3. Did you study an IT or technology related subject at A-Level or University?
I studied Computer Science with Year in Industry
4. Did you get any work experience in IT or technology before this role?
During my industry year I worked for GSK. This gave me an insight in the kind of role I would like to do after graduating university. During placement I was given the opportunity to work on projects that would help production lines become more efficient. I was accountable for delivering efficiency improvements on 6 sites across the world.
5. As a woman in a very male-dominated tech industry, how do you personally feel embraced and supported at GSK?
The support at GSK is great. Even though I am the only female in the team and surrounded by 8 colleagues that are male, I don't get treated any differently, I get encouragement to lead projects and be the best I can in all the work that I get involved in. Even though Tech is still male – dominated it's only one part of the organization so it's not so noticeable overall.
6. Do you think there is a lack of females in the IT and tech sector?
Definitely, but slowly more females are joining the industry although currently it still is a male-dominated.
7. Do you find there is a stereotype that a career in IT or technology is just for men?
I believe there is still a stereotype in tech, but the perception is changing and moving in the right direction. More females are joining the industry and we're seeing more visible role models which helps drive this change.
8. What would entice women to study technology-related courses?
Giving girls opportunities from a young age, allowing work experiences in school and more hands-on experiences in the IT classes. Also explaining and showcasing the different aspects of tech more thoroughly – tech does not only mean programming
9. Are there barriers when it comes to women getting into tech?
I have never faced any barriers when getting into tech but the opposite. There is more encouragement for females to join tech programmes – seeing more role models definitely helps to break barriers. The only barriers are the ones that women place on themselves.
10. How could we encourage more women to start a career in tech?
Early advertising in schools, but also looking at the opportunities and support for women in changing careers or developing their skills into more of a Tech role. Also, showcase the fun side of tech and the diverse roles that exist within tech.
a. What is the best career advice you have received?
The only thing stopping you from achieving your goals is yourself. Therefore, if you really want something you can make the impossible happen
11. What advice would you give young women today at the start of their career?
Take the opportunities that are given to you, and if they're not, create them for yourself, the journey might not be simple but definitely rewarding!
a. How has GSK continually supported your growth and career?
I have been given many opportunities and challenges whilst on the program, everyone is willing to listen and help. I have been lucky to work with leaders that really care about my development who want to see me grow as a person- therefore they went the extra length to support my decisions.