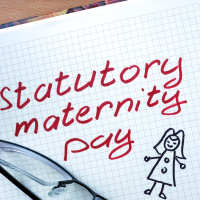 Having a baby is meant to be a very exciting time in your life, however there may be some stresses that occur during this period. An important factor is how you will juggle working and looking after your new born. There are many rights that you are entitled to when having a baby, all of which should be understood before asking your employer for maternity leave and taking maternity pay. Feeling financially secure during this period can help relieve some stress that you will be feeling, so below is a guide to maternity pay and rights that you are entitled to.
Maternity Pay
Statutory Maternity Pay (SMP) is a weekly payment made by employers to their former employees. Employers pay women who have been employed by them prior to the women getting pregnant and during their pregnancy. If you weren't employed before you got pregnant, you are not eligible to receive SMP, but you may be able to get Maternity Allowance (MA) from a Jobcentre. There is no age limit to qualify for SMP and SMP can be paid for a maximum of 39 weeks.
To work out your SMP date, you need to ensure that you work it out from when your baby is due, not when it is born. The week in which your baby is born is referred to as the Expected Week of Childbirth (EWC).
The qualifying week is the 15th week in which your baby is due. To work out your qualifying week, you should use a calendar to find the Sunday of your EWC, then count back 15 Sundays, but do not include the Sunday of your EWC.
For example:
If your baby is due on the 21st December 2018
EWC begins on the 16th December 2018
15 Sundays before this is the 2nd September 2018
Therefore, your qualifying week is the 2nd September 2018 to 8th September 2018
In order to qualify for maternity pay you need to have been working with the same employer continuously for 26 weeks before your qualifying week (15th week).
Continuous employment means being employed by the same employer without a break, however in some circumstances, it doesn't always mean this. Under some circumstances, your employment can be taken as continuous even if there are some breaks. The following breaks can be taken which would still make your employment continuous:
Absence, such as sickness, injury, pregnancy or childbirth
You were out of work for a temporary period as your employer had no work for you
You are away due to term by term contracts
You were unfairly dismissed and then reinstated
A stoppage at work has caused you to take a few days off, such as a strike
Statutory leave, adoption and parental leave was taken for a certain period
The amount of maternity pay you will receive depends on how much you have been earning. Your average weekly earnings must be equal or lower than the lower earnings limit. The lower earnings limit is the point at which you would be treated if you have paid national insurance, however you will not actually be paying national insurance during your SMP. If the threshold changes whilst you are pregnant, then you need to remember that the lower earnings limit that applies to you will be the one that was current on the Saturday at the end of the qualifying week.
If you stop working before your qualifying week, you will not be eligible for SMP. However, if your baby is born before your qualifying week then you will still be qualified for SMP. If you stop working during your qualifying week or after your qualifying week, then you will still be entitled to SMP from your employer.
The following reasons are why you might not be eligible for SMP:
You are not employed
You were not employed in the qualifying week
You do not satisfy the employment rule
You failed to give your employer notice
You did not provide medical evidence to your employer of your EWC
Your baby is stillborn before the 24th week of pregnancy
Maternity Leave
Statutory Maternity Leave (SML) enables women who are in employment to take up to 52 weeks maternity leave. The first 26 weeks are known as ordinary maternity leave and the remaining 26 weeks are known as additional maternity leave. Employees must take 2 weeks off after the birth of their baby. You should inform your employer that you want to take SML 15 weeks before the beginning of your baby's due date week.
It is essential that you provide your employer with evidence to show them that you are pregnant, evidence of your baby's due date and notify them when you want to start your SML. You can provide your employer with a copy of your maternity certificate, MAT B1, which you can get from your doctor or midwife.
Employers should write to confirm with you when your maternity leave date is within 28 days of your request. SML can start any time from 11 weeks before the beginning of your due date week, however, if you are sick a few days before this date then your employer is entitled to start your SML from then.
If your baby arrives before your SML starts, then you need to provide a copy of the birth certificate to your employer so your SML can start earlier. Your employer should write to you to confirm the new start and end date of your maternity leave.
Shared Parental Leave
There is a new system which allows both parents greater flexibility when having a child. The shared parental leave benefits both parents as the males can take longer paternity leave which allows mothers to go back to work if they wish.
The women still take at least 2 weeks of maternity leave straight after their child's birth, but after that up to 50 weeks leave and 37 weeks pay can be shared between both parents. Statutory shared pay is 90% of your average weekly pay or £139.58 per week, whichever is less.