International Women's Day is a yearly holiday celebrated across the globe, taking place on March 8th. It's a chance for us to celebrate the achievements of women and also to raise awareness of gender imbalance and fight for gender parity. It's a hugely important day and has been marked now for over 100 years – with the first gathering having taken place in 1911. Nowadays, the event is celebrated across many different walks of life; in schools, universities, companies, charities, the media and more.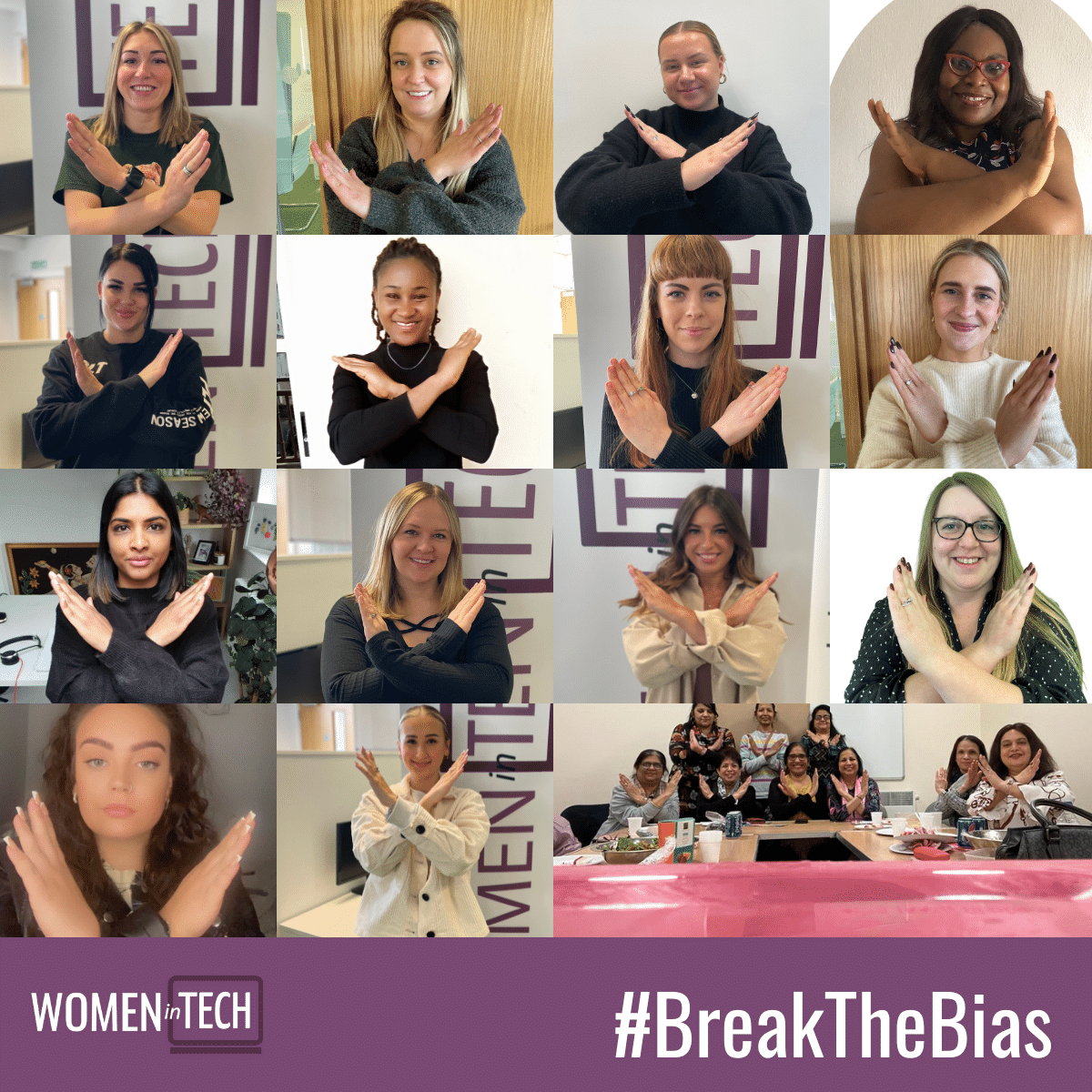 #BreakTheBias
Each year, IWD has a theme for the day – this year, the IWD theme is #BreakTheBias:
Imagine a gender equal world.
A world free of bias, stereotypes, and discrimination.
A world that is diverse, equitable, and inclusive.
A world where difference is valued and celebrated.
Together we can forge women's equality.
Collectively we can all #BreakTheBias.
This theme aims to bring awareness to the gender biases women face every day in all walks of life. Gender bias refers to the preferential treatment of men, and whether the bias is deliberate or unconscious, it is holding women back from reaching their full potential. The #BreakTheBias movement aims to encourage people to call out gender bias when they see it happening, and holds us all accountable for our own thoughts and actions.
This year, to raise awareness of the #BreakTheBias campaign, there is a hand pose which people can share to show their support. The campaign encourages people to 'cross your arms to show solidarity'.
For more information about International Women's Day 2022, click here.