We interviewed Jennifer Pickard, Director of Retail and Corporate Programme Delivery Company at Rank Group on her experience and thoughts on women in tech.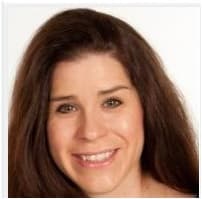 My Role as Director of Retail and Corporate Programme Delivery means that I am accountable for the development and direction of the programmes, driving project prioritisation, budgeting and delivery of all change in the Retail and Corporate domain. I take overall responsibility for senior stakeholder management, steering boards and executive sponsor engagement and communication. Working with my IT colleagues to define the overall Rank IT Strategy, while managing a team of Project Managers, Business Analysts and Infrastructure Engineers who work with 3rd party suppliers to deliver technological change across the estate.
I was always more interested in the maths and science classes at school (they didn't do computing in my day!), rather that the arts and humanities subjects. I put this party down to the brilliant teachers I had in those subjects but also my father was a massive influence. He was one of the early software engineers and remembers punch card programming for computers that were the size of a small house. So, there was always the latest technology in our house and when this thing called "Windows" arrived rather than the green screens it was a revelation. I didn't consciously choose a career in technology it was just always there.
I studied Statistics with Management Science at University, a component of which was Computer Programming, which turned out to be in the only part of the course I really enjoyed and excelled at. Therefore, I decided to do a Masters in Information Systems, before moving into a full-time career. Since leaving University I have always worked in IT, starting as a Software Engineer before moving into Project Management and Portfolio Management delivering more and more complex initiatives.
Within schools these days there are many opportunities to encourage girls early in life with STEM, Programming, Design & Robotics classes prevalent in senior schools. I believe that parents are also hugely influential in a young person's life and can make a huge difference in the opportunities made available to them and their ultimate choice in career. Times have changed significantly and there are so many different roles within the technology space that allow people to show their flair for creativity. It is important to engage with students before school leaving age, showing them the diversity of roles, highlighting some of the positives, such as incredible flexibility and providing good role models both male and female. With the students themselves playing a key role in tackling the gender gap by changing their own mind-set. I think there is a perception that working in IT means programmers working in darkened rooms barely surfacing to see the light of day. Those days are long gone and a key part of working in technology is the ability to communicate, engage others and share the vision.
With the right opportunities, role models and support from teachers and parents, there is really no reason why more women couldn't be working in technology. These days there are so many varied roles within IT and more and more women are performing those roles. There is more work to be done but the signs are positive.