We interviewed Jo Hickson, Head of Technology at AKQA on her experience and thoughts on women in tech.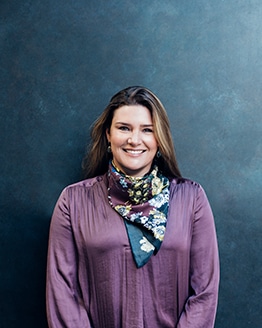 What does your job role involve?
I manage the technology team at AKQA London which is made up of a talented group of developers and engineers who bring a software engineering mindset to the heart of a creative business. We code, engineer, test and deploy software that creates products and services that transform our clients' businesses.
What made you choose a career in technology?
I've had many roles leading teams across different business areas including marketing, product development and innovation. Over the past 10 years, all of my jobs have relied heavily on existing and emerging technologies, and throughout this time, I've developed a deep level of interest and expertise in the area.
Did you study an IT or technology related subject at A-Level or University?
No, that's not the path I took as STEM and IT subjects weren't as encouraged 25 years ago as they are now. I've had the best kind of learning – on the job!
Do you think there is a lack of females in the IT and tech sector?
Without a doubt. It is changing, but it remains the case that girls are not taking the STEM subjects at the same level as boys. However, the drive for change is happening, and everyone from governments to supermodels are acting to redress the balance.
What would entice women to study technology related courses?
I think it falls into three areas: creating a sense of permission – 'this is the job for me', demystification – 'I can learn and understand this', and making it desirable versus other options.
Are there barriers when it comes to women getting into tech?
The main barriers are perceived rather than real, but perception can be reality.
How could we encourage more women to start a career in tech?
We need to start encouraging them when they are young as interest needs to develop during those early school years. One way to do is to make coding part of the curriculum.