We interviewed Jo Phippen, Business Analyst Company at The Rank Group on her experience and thoughts on women in tech.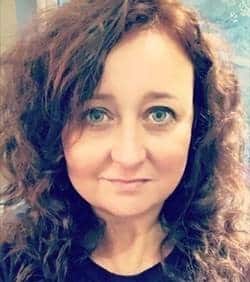 1. What does your job role involve?
I speak with stakeholders to understand their IT related needs and identify how a system/application can be configured to best help them and their teams to effectively complete their roles. I arrange meetings and workshops to capture their requirements, documenting these, 'translating' them into technical requirements to enable developers to understand what needs completing to program or configure the systems/applications to meet these requirements. I then continue working with the development, testing teams and the business/stakeholders to ensure what is produced meets the original requirements.
2. What made you choose a career in technology?
My father had his own IT business and I always had the 'first tech' as a child. I have always found it easy to understand systems and how they work and pick up how to use any application fairly easily.
I also really enjoy using different tech, I find it fascinating what has been achieved and continues to be achieved in this industry. Some of the proposed future technical innovations that are being talked about are mind blowing and I can't wait to see what the future brings.
3. Did you study an IT or technology related subject at A-Level or University?
No, I did not study any IT or Technology courses at college or university, I completed a BA (Hons) in Business Studies. In hindsight, I wish I had taken an IT related course at university (to help me understand the more technical/ programming side of things) but at the time I wanted to keep my options open as I was not sure what I wanted to do and thought Business Studies would give me more options.
4. Did you get any work experience in IT or technology before this role?
I started my IT career in support working on a helpdesk, progressing to Helpdesk manager, and then moving to a role in retail, installing hardware and training users on EPOS and stock control systems. From this I moved into Business Analysis and Project Management roles.
5. Do you think there is a lack of females in the IT and tech sector?
I find that often business analysts or project managers are female, other more technical roles in IT are predominantly held by men. Maybe this is due to women not 'naturally' being interested in more technical university or college subjects like programming or engineering?
6. Do you find there is a stereotype that a career in IT or technology is just for men?
Personally, I don't think so. A few years ago this may have been the case, but these days it does not appear so. At least not in the wider scope of IT, in the more technical roles such as programming or Solutions architecture there may be.
7. What would entice women to study technology related courses?
More awareness that not all roles are 'technical', there are many roles that just require an understanding of technology and need other skills, many of which women have in abundance. Also, just because you study IT programming does not mean that you are limited in your career to only be a programmer (this way my concern when I chose my university degree course).
8. Are there barriers when it comes to women getting into tech?
No, I don't believe so, but that may be the sectors I have worked in. I have mainly worked in the retail industry and that has always seemed to be evenly split. Particularly Rank have many ladies is tech.
9. How could we encourage more women to start a career in tech?
Show them the expanse of roles available in IT and that they are not all 'techy' type roles, you don't need to know how to build a computer or write a computer programme to have a successful career in IT.