We interviewed Joanne Ashton, a Trainer at QA Group, on her experience and thoughts on women in tech.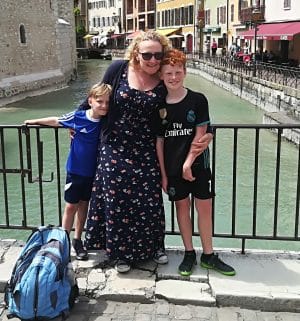 What does your job role involve?
I deliver Microsoft training to IT staff from companies all over the UK and the world, locally or remotely. I teach server and workstation operating systems and am always learning new technologies so that I can deliver them to students.
What made you choose a career in technology?
I love meeting people and helping them realise that something they may have found complicated can actually be quite simple. I also love learning myself about the different industries and organisations and how they use IT – for example, how is IT used in a casino, on a farm or in a factory? QA is a great company to work for and I know that whatever new technology I want to become involved in, or if I wanted to move to another part of the business, QA would support me as much as they could.
Do you think there is a lack of females in the IT and tech sector?
This question always interests me, as I think the answer is fundamentally a culture and stereotype issue. Similarly, why are there a small percentage of male nurses or primary school teachers?
Equality, proper equality, is still a relatively new thing and when I was at school (I am only just in my 40s) IT wasn't even a job you would have spoken about or thought to aim for.
Do you find there is a stereotype that a career in IT or technology is just for men?
When IT became a more viable career option for women, stereotypes still existed and only now are we in the time when IT is part of the daily life even in schools. This will change, but it will take time, and the stereotype of an IT worker is still pretty negative.
What would entice women to study technology related courses?
I think it is just a time thing. Children at school today are working with technology from a very young age, and it is part of their home lives too in a way it never has been before. It is something they know about and tech evangelists need to be present in schools to make everyone equally aware of careers in tech.
Are there barriers when it comes to women getting into tech?
As far as I am concerned, I have never felt that QA treated me as anything other than an employee – I never felt I was being treated as a woman as such. Why should men and women be treated differently?
How could we encourage more women to start a career in tech?
I think flexibility is important – certainly for working mums like me. My role officially requires me to work anywhere in the country, yet childcare (which I am primarily responsible for) is 7.30am till 6pm and there's no flexibility there. This means I'm regularly scheduled in my home centre and work part-time. On the odd occasions I do work away, we have to put strict contingencies in place. I feel to a large extent, QA would support me in whatever I wanted to do, providing it's to the benefit of the company of course. Right now, my priority is my family and QA support me in this. I know that they will also support me as my children depend on me less and I can focus on my career.