We interviewed Karen Barker, IT Programme Executive – Stansted Transformation Programme at MAG – Stansted Airport on her experience and thoughts on women in tech.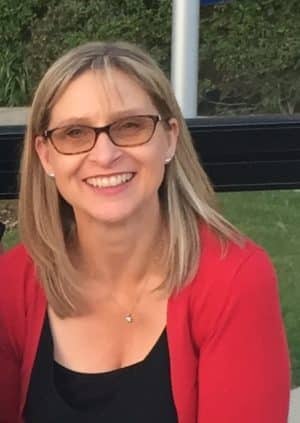 What does your job role involve?
I am responsible for designing, shaping and implementing the IT technology requirements to support a new £130 million arrivals building which will span three levels and includes plans for immigration and baggage reclaim areas, new retail facilities and a public forecourt to create a relaxing and welcoming environment for passengers. The current terminal building will then be reconfigured and dedicated entirely to departing passengers, creating more space at check-in, security and within the international departures lounge.
What made you choose a career in technology?
I was asked to apply for a helpdesk support role as I had an in-depth user knowledge of an old IT system used in the NHS.
Did you study an IT or technology related subject at A-Level or University?
No, I have a Law degree.
Did you get any work experience in IT or technology before this role?
Yes, I have worked in various technical and project roles for 20 years.
Do you think there is a lack of females in the IT and tech sector?
IT is predominantly a male industry, however, I think this has started to change in the last 10 years
Do you find there is a stereotype that a career in IT or technology is just for men?
I think there is that perception because people do not either consider or know about the breadth of roles in IT.
What would entice women to study technology related courses?
I don't think you need to study technology, my advice would be do what you enjoy and the jobs and opportunities will follow. I learnt on the job and have thoroughly enjoyed it.
Are there barriers when it comes to women getting into tech?
I don't think there are barriers just the limitations we impose on ourselves. As an industry we need to do more to promote all areas of IT and provide opportunities.
How could we encourage more women to start a career in tech?
As an industry we should partner more with schools & colleges to open up and demystify IT jobs. Every year in my department we have work experience students and we show them all the different roles within IT and every single one has been surprised by the breadth of roles available. No two days are the same and there are so many exciting opportunities out there.