We interviewed Kate Brisland, Test Analyst at MotoNovo Finance on her experience and thoughts on women in tech.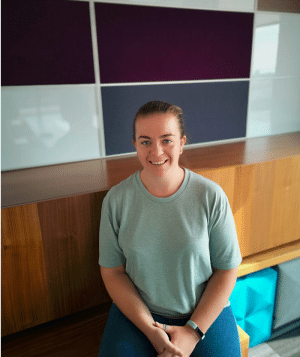 What does your job role involve?
I test the system changes, or websites that are delivered to MotoNovo Finance before they go live. Making sure there is nothing wrong with the product to the best of my knowledge, based on business requirements. Anything that goes against what we want it to do, or does not perform how we want it too, then gets raised as a bug and sent back to the development team to fix, then for me to retest. Once I'm completely happy with the deliverable then I can sign it off, then other processes of sign off need to take place, then the project goes live.
What made you choose a career in technology?
If I'm honest, I didn't think I would go into technology, I've always been really sporty, so thought I'd go down that route. Until I was about 15 and my football coach turned to me and said 'everyone who you play football with will try to do sport, find something else you're good at so you can stand out from the rest.' So I did, IT came quite easy to me, I understood it first time round unlike other subjects. IT turned out to be my best GCSE and A-Level grade, so I chose to go onto study it at Cardiff Metropolitan University, whilst still playing football, as that seemed the natural progression for me.
Did you study an IT or technology related subject at A-Level or University?
Yeah, I studied both my degrees at Cardiff Metropolitan University. BSc (Hons) Business Information Systems and MSc Information Communication Technology Management.
Did you get any work experience in IT or technology before this role?
I worked with my sister at an air conditioning firm where they were having a restructure of the way they worked. Instead of engineers going out to a job and completing the paperwork afterwards, they were given hand held terminals and complete the paperwork as they go. Therefore removing the need to admin jobs of then inputting the data from paper into their system. I did work experience with them for 4 weeks whilst at university, and was involved during the User Acceptance Testing phase which really highlighted to me that it wasn't as black and white as the textbooks indicated.
Why did you apply for your role at MotoNovo Finance?
I was in a job where I was enjoying it, but it was not teaching me enough. It was my first job after university, and although I was taught some basic fundamentals, I didn't find it challenging enough. I applied for MotoNovo because I was told they were innovative and I came to MotoNovo Finance with just over a year experience, and have learnt lots since joining, and it's been a really challenging but rewarding year.
Do you think there is a lack of females in the IT and tech sector?
Yes, there's 8 in IT at MotoNovo Finance, but 3 during my MSc and 5 during my BSc.
Do you find there is a stereotype that a career in IT or technology is just for men?
Not really, perhaps a bit naive but I think if you're capable then gender shouldn't come into question
What would entice women to study technology related courses?
I know my friends who are also women in IT don't feel that they need to be enticed, the same for men to be studying female dominated courses. But I think we need to focus on children, they are already being taught how to code at primary school level which is something that wasn't available to me when I was growing up. IT is definitely moving in the right direction.
Are there barriers when it comes to women getting into tech?
I think self-belief, technology is seen as something that you need to keep on top of or you're either good at or not. But I genuinely think the more time you're using technology the more you learn.
How could we encourage more women to start a career in tech?
I think we should utilise people's skillsets and encourage them to develop their skills. For example with customer service roles, where it may be a female dominated role, offer them training so they can understand why something has gone wrong with their computer/system/website, how they can resolve these issues if they are simple and hopefully this sparks an interest. Sometimes it really is a case of turning it off and back on again, or clearing the cache and start again.
I also think whilst the IT Sector is growing and more women are getting involved its important showcase these successful women and role models across the sector hopefully then inspire others around the business.
Also raising awareness that there are free websites, apps and access to technology everywhere you look nowadays can also allow women to learn in their free time, to try a new career path.