We interviewed Katie Atwell, Data Science Lead at Brandwatch on her experience and thoughts on women in tech.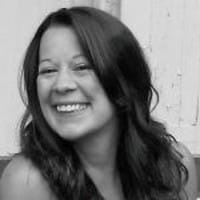 What does your job role involve?
Within the Data Science team at Brandwatch, I have two main roles. My first role is as a line manager to around half of the team; holding regular one-to-ones, helping to work through any barriers they are experiencing at work, encouraging career development, and generally making sure that they are happy at work. My second role involves developing and evaluating data science prototypes with the rest of my team. Brandwatch is a social intelligence platform that delivers insights on the conversations happening online that our customers care about. As a team we explore the application of data science techniques to deliver the most intelligent insights to our users.
What made you choose a career in technology?
Towards the end of completing my PhD in health psychology, I decided that I didn't want to pursue a career in academia any further. While I really enjoyed designing, conducting, and analysing data in psychological research, I sought a new challenge. The technology sector was an obvious choice for me, as I had been settled in Brighton (one of the tech hubs in the UK) for about 5 years, and there seemed to be plenty of opportunities available for an analyst like myself.
Did you study an IT or technology related subject at A-Level or University?
No, not at all! I studied Mathematics, English Literature, and Business Studies at A-level, and then went on to complete a BSc, MSc, and PhD in Psychology.
Did you get any work experience in IT or technology before this role?
No. With the exception of working summer jobs and various part-time jobs during my time as a student, working at Brandwatch is actually my first proper job. However, despite the lack of experience in the IT or technology sector, I was able to apply my experience in data analysis within my role. It was a steep learning curve getting to know the industry, how things worked, and learning how to code, but I have absolutely loved it!
Do you think there is a lack of females in the IT and tech sector?
In my experience, I would say that it depends on the role within the sector. We have a pretty equal distribution of men and women in departments like operations and commercial, but noticeably less female developers within our engineering department.
Do you find there is a stereotype that a career in IT or technology is just for men?
There are pervasive stereotypes that have historically been associated with specific roles in the industry, but I feel that there has been some improvement. In recent years there has definitely been a growing energy in conversations around diversity, and there seems to be a continued drive for change.
What would entice women to study technology related courses?
I think things have probably changed a lot since I was trying to decide on my future career and what I should study. However, making young women aware of the different types of role or career path that could result from studying technology related courses could help. Providing guidance on the types of skills that are useful for specific roles within the industry could also be helpful. For example, despite my love of problem-solving and mathematics at A-level, it never even crossed my mind to consider doing a degree in computer science.
Are there barriers when it comes to women getting into tech?
I personally didn't experience any barriers getting into tech as I had transferable skills for the original role I applied for. The technology industry isn't just about being a great developer; there are tons of different roles that require a broad spectrum of skills. Something that I particularly love about my experience in the tech industry is that it's always changing and evolving. If you are the type of person that would enjoy the chance to work in a dynamic industry, then it's a great atmosphere.
How could we encourage more women to start a career in tech?
Diverse role models within the industry from a range of different backgrounds certainly help. As women in technology, we could get involved with mentoring programmes in the wider community and talk to girls and women when they are thinking about future careers or a career change.