We interviewed Emily Lim, Enterprise Architect at Kingfisher on her experience and thoughts on women in tech.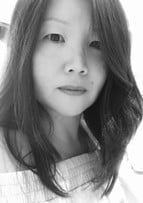 1. What does your job role involve?
As an Enterprise Architect, I have to help the business define the 3-5 year architecture vision and roadmap. My role involves articulating the vision and how it will evolve over time to stakeholders who are mainly in the leadership team. We are seen as the trusted advisor to the Business and Technology stakeholders.
2. What made you choose a career in technology?
When I joined the IT industry, it was really by chance. I went for a job that was looking for IT Consultants and during the interview they were very impressed with my Business knowledge and at that time, my then Boss who interviewed me believed that he can employ a Business Graduate as an IT consultant. I would say the opportunity that was given to me and since changed my career course.
3. Did you study an IT or technology related subject at GCSE, A-Level or University?
I did mostly STEM subjects back in Singapore for GCSE, then moved on to do Humanities subjects at A-Level. It is mandatory to do 2 languages at GSCE and A-Levels, which I took English and Chinese languages. At University, I did Business and Management Accounting, a general degree with no IT or Technology, but it gave me a very good overview of Business, Accounting and Organisation.
4. Did you get any work experience in IT or technology before this role?
Yes, I have been in IT and Technology throughout my career.
5. Do you think there is a lack of females in the IT and tech sector?
Absolutely. I think there is an incorrect view that to work in IT and Tech you have to have STEM or tech subjects/degree, and this is clearly not the case for me. I love IT, I can see how IT can help the business, and IT is not about tech and coding. As an IT professional, you have to be able to communicate your vision, design and to also analyse and solve problems and challenges.
6. Do you find there is a stereotype that a career in IT or technology is just for men?
I don't think there is a stereotype, although I think it does attract more men. I believe the reasons are the job specifications tend to be very technical (for the wrong reason) and that the recruitment and hiring process is not attracting female candidates. Then there is the organisation and the hiring managers, do they see male candidates being better than female candidates (very often hiring managers hire people that look like them!). I was previously in a team of Architects and there were only 2 females out of 15 architects! And when we both moved on to be Enterprise Architects, there were none! How can an organisation attract female candidates if the team is made up of 100% males, what does it say to the female candidate?
7. What would entice women to study technology related courses?
Schools play an important part on this, and parents do too. Although depending on the IT role, some may require one to be more technical such as Engineering whilst others may be more analytical like Data Analysts or Architects.
8. Are there barriers when it comes to women getting into tech?
I think the barriers are down to culture in organisation and hiring manager. How supportive is the organisation in providing flexible working not just for women but also for men. I was once in a consulting job when I was told that by my manager that 'it would have been easier to have men in the job because they wouldn't have issue travelling up to London and cope with childcare!'
9. How could we encourage more women to start a career in tech?
Mentorship, coaching, proper career advice given at school and organisation outside of school. Find allyship, find a mentor who can guide you in tech. Talk to Women who are successful in tech, there are lots of lessons to learn from them.
10. What advice would you give to young women at the start of their career?
I am going to take this quote from Richard Branson ' If somebody offers you an amazing opportunity but you are not sure you can do it, say yes – then learn how to do it later!
I believe passion drives one to learn, so my advice is nothing is impossible as long as you have the passion to want to learn and get there. Getting allyship is very important too, network and find mentors who can support and help you. I only learn about this much later in my career, I wished someone had told me when I was starting out in my career.