We interviewed Wendy Hainsworth, Head of Governance, Risk & Compliance at Kingfisher Plc on her experience and thoughts on women in tech.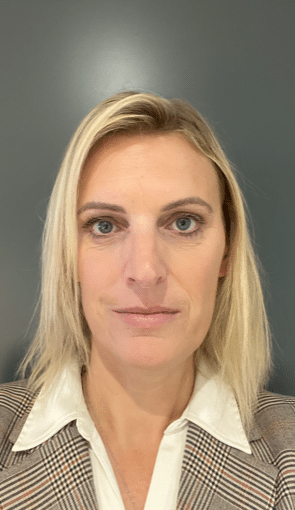 What does your job role involve?
As Head of GRC I ensure that appropriate and effective frameworks for Risk and Compliance are in place and that these support the business requirements to meet regulatory obligations and internal policies.
My team provide a Data protection office service to the IT function to deliver and maintain compliant technologies.
Reporting to the leadership what the Risk landscape looks like, and to demonstrate the effectiveness of controls through a program of testing and internal assurance.
What made you choose a career in technology?
I didn't consciously choose IT as a career but I was very aware even back then that it would be a good career opportunity. My first role was 25 years ago and I was surprised that there had been very little awareness of the industry and career opportunities from school and college.
Did you study an IT or technology related subject at GCSE, A-Level or University?
I studied business studies at GCSE level and then completed a BTEC National Diploma in business studies, so I did not study a specialised qualification in technology. My ambition had been to study Law at degree level, but finances did not allow so it is quite fitting that my current role of governance requires regular engagement with the various legal teams.
Did you get any work experience in IT or technology before this role?
I have worked in many different IT roles over the years, starting out like many on the Helpdesk, then moving to Network support, I was the AS40 and Lotus notes SME. I then worked with Diebold on site at B&Q for 10 years providing desktop support before moving to IT procurement, and then my final move to Information Security. In that time, I have studied many IT related certificates such as ITIL, MCP, CISM and CLP.
Do you think there is a lack of females in the IT and tech sector?
We are still seeing an imbalance with Female vs males in the industry, it's certainly come a long way from when I started, at one point I was the only female of a technical team of 28. I look around now and the distribution across IT functions is improving rapidly including in leadership roles.
Do you find there is a stereotype that a career in IT or technology is just for men?
I'm not sure if it is stereotyping or more lack of knowledge of what opportunities there are within tech. There is a misconception of all roles been very technical and/or hands on, so the amazing work large organisations like Kingfisher are doing by visiting schools and colleges is beneficial.
What would entice women to study technology related courses?
The key is educating what opportunities there are within the industry, helping to identify relatable skills that can be transferred to technology roles. Highlighting case studies who have taken various routes and career paths to get to their current position.
Are there barriers when it comes to women getting into tech?
In today's world the only barriers would be ourselves not considering a role in the industry.
How could we encourage more women to start a career in tech?
Advertising more roles with part time hours and flexibility would capture a whole new market of skilled and talented Mothers.
Focus on the key transferrable skills required for a role such as attention to detail, organisational skills, some of the IT specific knowledge can be gained and learned on the job if you have all the other attributes.
What advice would you give to young women at the start of their career?
Be brave to try new things, don't be afraid to apply for a role that you would need to learn new skills and develop.