We interviewed Susannah Teixeira, Chief of Staff to the CIO at Kingfisher Group Technology on her experience and thoughts on women in tech.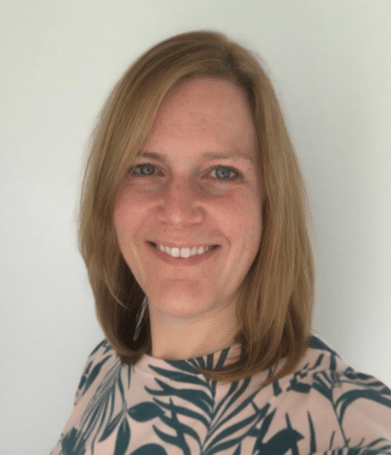 1. What does your job role involve?
I am the right hand person to our Group Technology CIO; their trusted partner, starting and leading key strategic initiatives and focussing on critical items. I make sure that our Group Technology teams are aligned, working with our customers, colleagues, 3rd parties and Board members to ensure we are a high performing team.
2. What made you choose a career in technology?
Honestly, I fell into a career in technology. When I finished 6th form, I wanted to travel before starting university, but to finance my plans I needed to get a job. I won a pre-university placement at IBM and discovered that I really enjoyed working in tech. As someone who is naturally curious, the ever-changing nature of tech means that there is always something new to discover, something innovative to learn about and someone to talk to about it.
3. Did you study an IT or technology related subject at GCSE, A-Level or University?
As a result of my pre-university placement, I reapplied to university to read Philosophy and Computer Science. I chose the combination because both disciplines are very complementary, but I didn't want to drop either a technology or arts focus as I enjoyed both.
4. Did you get any work experience in IT or technology before this role?
I did work experience in IT before I started university and have built my career from this. I have never left IT, but instead I have used it as the foundation to work in many different industries, such as aerospace, public services, pharmaceuticals and retail. My pre-university placement shaped my view of IT and the opportunities that would open to me as a result of working within tech.
5. Do you think there is a lack of females in the IT and tech sector?
There are not enough females in the IT and tech sector and while I have seen the balance of women improve over time, it is still way off where I believe it should be. It would be great to have more senior female leaders in IT and tech, to inspire the rest of us to know that it is possible to get to the top as a woman.
6. Do you find there is a stereotype that a career in IT or technology is just for men?
Yes, I think there is a stereotype around a career in IT or tech being just for men. But there are women who work in tech – like me – so the stereotype is wrong. Changing a stereotype is a difficult thing to do, but needs to be done to break down one of the barriers stopping women from thinking a career in tech is for them.
7. What would entice women to study technology related courses?
Practically, publicising the courses, offering them for free, making them part time or with flexible options and showing women the opportunities tech courses can unlock and what can happen once they've completed them would help. I think it really helps to understand real life examples of where studying technology related courses might lead; to see people who look like you and who you can identify with working in tech and showing that a career in tech does not stop you from working flexibly, working part time, raising a family or caring for older relatives. But my question would be, do you need to study a technology related course to work in technology?
8. Are there barriers when it comes to women getting into tech?
Yes there are barriers put up by those already working in tech, over-looking the experience, opportunity, knowledge and different views that women can bring and not making the tech environment inclusive and welcoming.
9. How could we encourage more women to start a career in tech?
Start talking earlier – engage with girls about careers in tech, make tech fun, show how it underpins so much in our world. Build it in to our curriculum, keep it fresh, show all the different facets of technology; a career in IT isn't just coding. For those women about to start their careers or those with non-tech careers already, break down the different areas of IT and technology – it's difficult to know what opportunities are there if they are not easy to understand. Call out the ability to work flexibly and to change career path over time. And get the message out there that a good tech organisation welcomes anyone with curiosity and drive.
10. What advice would you give to young women at the start of their career?
Think about what you love to do and don't rule out any jobs where you will be able to do that. Instead find out more, speak to people, ask questions and give every opportunity a chance. It's not about the subject matter knowledge, it's about you; your skills, capabilities, qualities and personality.