We interviewed Yaqi Yang, Group IT Commercial/Procurement Manager at Kingfisher Information Technology Services UK Limited on her experience and thoughts on women in tech.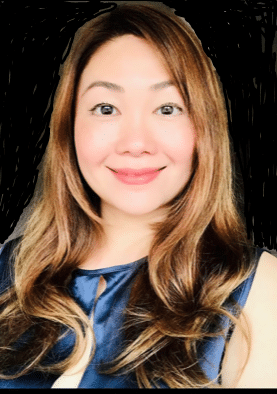 1. What does your job role involve?
I am responsible for IT commercial contracts and supplier relationship management. I work collaboratively with Group and Banner Technology on a number of IT contracts & projects in order to maximise long -term value, drive market penetration, revenue growth and shareholder value for our organisation.
My role sits in the project define/discovery phase and throughout build, test, delivery then transition to Business as Usual (BAU) lifecycle. I have involvement and visibility to see through the project from start to finish. I am also working with cross-functional teams such as IT strategy, Architects, Project Teams, e-Commerce, Digital, IT services, Product Teams and Legal.
2. What made you choose a career in technology?
I am passionate about working with a wide range of stakeholders and resolving their problems. I thrive on challenge and work well in a fast-paced environment.
Technology is one of the fastest evolving sectors, offering endless opportunities to learn and develop. With new technologies emerging all the time, I will also have ample opportunity to
upskill and broaden my knowledge.
There aren't many industries that shift the way the world functions like technology does. It aims to make everything we do faster, better, and easier. I feel that I am learning new things
every day and I gain great satisfaction from successful sourcing projects, contract negotiations and delivering cutting edge technologies to serve our end of customers and colleagues.
3. Did you study an IT or technology related subject at GCSE, A-Level or University?
I did not study IT before I worked in the IT procurement category. However, I have transferred the skills I learned from my degrees (law and procurement management) and also developed my knowledge in the IT category through IT procurement work.
4. Did you get any work experience in IT or technology before this role?
Yes, I did. I worked as an IT procurement professional in another company prior to work for Kingfisher.
5. Do you think there is a lack of females in the IT and tech sector?
Yes, there is a significant gender gap in IT start at school and carries on through every stage of girl's and women's lives.
6. Do you find there is a stereotype that a career in IT or technology is just for men?
This is one of the factors in our society, the gender stereotype misleads females that IT is a masculine profession. Also, women aren't considering technology careers as they aren't given enough information on what working in the sector involves and also because no one is putting it forward as an option to them. A lack of female role models is also reinforcing the perception that a technology career isn't for them.
7. What would entice women to study technology related courses?
I think Technology organisations need to highlight how technology is a force for good if they want to attract more females to the sector. Lots of women feel like the work they do makes the world a better place is the most important factor when deciding their future career.
Providing sufficient information via various media communication channels would also give opportunity for women to learn more about IT world.
8. Are there barriers when it comes to women getting into tech?
Yes, my general observation is one, the incorrect image of tech as dry, code-heavy and void of creativity; two, the myth that tech is complex and mastering it requires a lot of technical
knowledge. Thirdly, gender bias in the workplace; fourthly, unequal growth opportunities compared to men.
9. How could we encourage more women to start a career in tech?
There are many ways in which business can encourage more women to apply for tech roles, and it all begins with effective communications: break down barriers and apply innovation to the HR processes; incorporate diversity and inclusion into the organisation's fundamental values; and provide support for managers to lead change.
We need to break the first barrier- an image change for tech, promote IT as a good platform for innovation and to make a better world. The image of tech also needs to change for women in senior roles, for example to train leaders on the benefits of tech.
Breaking second barrier-less complexity and more application. Make the topics more accessible. Close gender gap in the workplace and offer equal growth opportunities.
10. What advice would you give to young women at the start of their career?
I would suggest young women be prepared to open their mind and do not be afraid to challenge a male dominant IT world. There are lots of companies/organisations who offer great and equal opportunities to support and develop female leadership in tech such as apprenticeship scheme, flexible working and well-paid salary.