We interviewed Kristina Axe, Associate Advisor, Business Technology at Alvarez and Marsal on her experience and thoughts on women in tech.
What does your job role involve?
As an Associate in Alvarez and Marsal's Business Technology practice, my job involves helping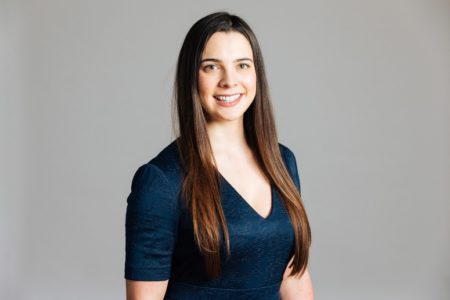 clients to get the most out of their technology investments. This might be through advising them on how to adopt new technologies to drive performance improvement, providing advisory support on large, complex programmes, or supporting businesses that are going through an IT integration or carve-out.
What made you choose a career in technology?
I didn't know what I wanted to do after University, so when I saw an opportunity to join an IT graduate scheme I wanted to find out more. I worked with, and learnt from, some fantastic IT colleagues in my first few years of employment, which ultimately helped me to realise that I wanted to pursue a career in technology.
Did you study an IT or technology related subject at A-Level or University?
I studied Maths at University, but did some coding modules as part of my study. I've found that the problem-solving skills I gained during my studies have been invaluable in how I approach working with new clients and new challenges.
Did you get any work experience in IT or technology before this role?
Yes, I completed a two year graduate scheme in IT Management after I graduated from University. This was a great opportunity to experience working in different areas of technology and to get on-the-job training in project management, IT service delivery and cyber security. I have also worked in Change Management roles, supporting businesses to adapt to the changes resulting from IT transformation projects.
Do you think there is a lack of females in the IT and tech sector?
In the past I certainly found myself to be the only woman on projects that I was working on, which was a shame. But I have seen much more progress in the last few years in initiatives to get more women into technology, and I see more visible female role models in tech now than there were 5-6 years ago. A lot of companies are looking at how they can attract more female talent into their technology teams, and this is really exciting.
Do you find there is a stereotype that a career in IT or technology is just for men?
I haven't experienced it myself, but I have been fortunate to have great managers and mentors in my career so far (both male and female) for whom gender has never been an issue.
What would entice women to study technology related courses?
I don't believe that studying technology related courses is the only route into a career in technology. There are many roles in IT that don't require highly technical experience, and as an industry we should be a lot better at promoting a career in IT to people with varied backgrounds, skill-sets and strengths.
Are there barriers when it comes to women getting into tech?
I think there are barriers for women in all sectors of industry, and tech is no different. Perhaps the fact that it is perceived to be a male-dominated industry is a barrier for some women considering a move into tech, and this is why organisations that highlight successful women already working in the industry are so important.
How could we encourage more women to start a career in tech?
We need to raise awareness of the different roles available within the tech industry. There is a huge amount of variety in the types of roles available, and we need people with a broad range of backgrounds and experiences to fill these roles. We should continue to celebrate and promote successful women role models, and work with universities and schools to get girls and young adults excited about a career in technology.