We interviewed Nicole Pizzini, User Experience Lead at LexisNexis Risk Solutions on her experience and thoughts on women in tech.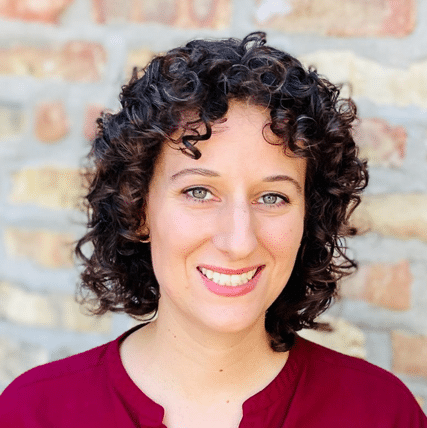 What does your job role involve?
User Experience is most closely associated with interface design. I do design workflows and screen layouts and reusable components, but that is only a part of what I do. It's also UX's job to investigate the who, what, where, and how of the people using our products to inform our designs. This means holding discussions about what information we need to make informed decisions, implementing a plan to learn that information, and then designing and discussing how to implement a solution based on what we've learned.
What made you choose a career in technology?
I can be a bit of a luddite, so I never expected to get into tech. Gradually, that "non-techie" perspective really motivated me to advocate for tech tools to be more accessible and understandable to end users. I found I could be a bridge between the technologists and the customers' needs.
Did you study an IT or technology related subject at GCSE, A-Level or University?
At university I was studying to be in art conservation, so I studied chemistry and fine art.
Did you get any work experience in IT or technology before this role?
I started my IT pivot with a customer success role at a software company. As I spent my days helping customers who were not tech-savvy, I realized that making the product easier to understand would save a lot of trouble, so I took online courses and applied my learnings to enhance the product I was supporting. Eventually, I transitioned into improving users' experiences full time.
Do you think there is a lack of females in the IT and tech sector?
I've always had the pleasure to work in mixed company, so I've fortunately never needed to be a gender trailblazer in a given space. I'm grateful to those who blazed that trail before me. Tech should be open to women, non-binary people, everyone.
Do you find there is a stereotype that a career in IT or technology is just for men?
Yes, for example engineers in most tv or movies are often still portrayed by men.
What would entice women to study technology related courses?
Personally, I was enticed to learn once I had a role model and saw a practical application for the skills I would gain.
Are there barriers when it comes to women getting into tech?
While the online courses I took to make my industry pivot were inexpensive, the harder part, in my opinion, is breaking into early-career roles where you can prove your ability to apply those learnings. This field seems to emphasize previous experience over previous education so having a place to start is key.
How could we encourage more women to start a career in tech?
Salary transparency on job posts is becoming legally required in some places and I think this is a good start. Another would be if tech jargon were translated into more common terms so job hunters could understand how their existing skills might transfer.
What advice would you give to young women at the start of their career?
Talk to everyone and anyone who is doing something interesting. You'll find great advice and maybe an opportunity too. There are many ways to do something "right" so keep an open mind and see what you learn.
Good ideas come from collaboration not from a single-minded genius. Find people who build off of your energy and work with them. You don't have to agree on everything (and shouldn't!) but you should be excited to talk it through and learn from each other.