We interviewed Louise Wynn, Commercial Director at Instant On IT on her experience and thoughts on women in tech.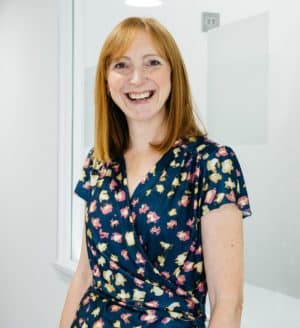 What does your job role involve?
As Commercial Director at Instant On IT, I'm responsible for making sure we stay close to our clients, that we continue to have a deep understanding of their needs and that we shape what we do and how we do it around their requirements. The changing needs of our clients have seen our business shift from its early foundations in IT support to a stronger emphasis on security and project consultancy.
What made you choose a career in technology?
A chance meeting 18 years ago. My studies had been intense, I was unsure which path to take when I graduated and had planned a gap year to travel. In the run-up to this, I was introduced to the person responsible at the time for graduate recruitment at BT. We got talking about career paths at BT, I was interviewed the following week and BT held my graduate job to start the following year. I remain grateful to BT for that level of flexibility.
Did you study an IT or technology related subject at A-Level or University?
I studied Maths, Economics, German and French at A-level, and went on to study International Business at degree level, so not specifically IT or technology, but I always had a strong interest in understanding what challenges businesses face and I still do today!
Did you get any work experience in IT or technology before this role?
I've been lucky enough to experience being a technology partner from both a large company and a smaller company perspective in my career so far.
Do you think there is a lack of females in the IT and tech sector?
There are more females in the IT and tech sector than there were 15 years ago, but there's still work to be done, in some roles more than others.
Do you find there is a stereotype that a career in IT or technology is just for men?
Less so in client management roles in my opinion and I've been lucky with the companies I've worked for! For some roles though, females are still very much a surprise!
What would entice women to study technology related courses?
Careers are changing, roles are changing and technology is at the heart of these developments.
Combining studies in subjects people have a natural flair and passion for with technology will undoubtedly set students up well for future careers.
Are there barriers when it comes to women getting into tech?
When I was studying, I simply wasn't aware that roles like mine existed and I'm sure this is the case for many people. I think there is still a lack of awareness about the breadth of opportunities in IT and tech, what these roles involve, how they are likely to evolve in the future and the type of companies that might have these opportunities.
How could we encourage more women to start a career in tech?
Connect real people who are passionate about their career with educational institutions – passionate tech leaders going into universities to talk about what they do and future roles in IT/ tech. At Instant On IT, we also offer university work placements, to help open students eyes to career opportunities they may not have considered and to set them up well for their future career.
I'm a firm believer that real people sharing their passion will spark passion in the next generation.