We interviewed Lydia Alexander, Service Management Analyst at Clifford Chance on her experience and thoughts on women in tech.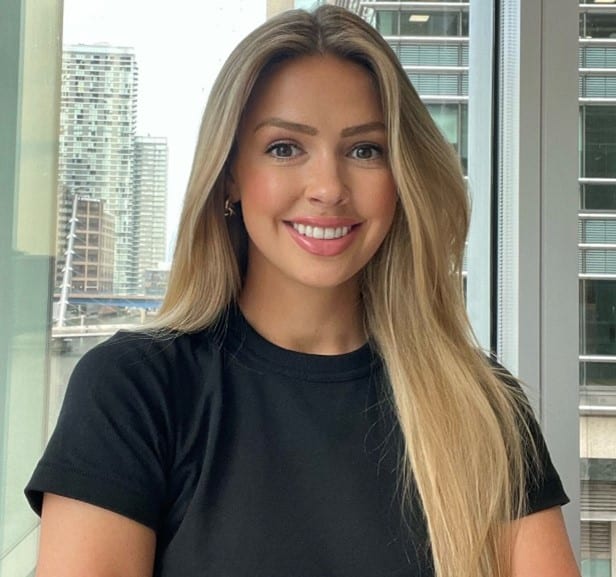 What does your job role involve?
As a Service Management Analyst at Clifford Chance, my role centres around project management, business analysis and service design within the Service Management team.
Day to day, I am responsible for:
Managing IT Operational projects throughout the project lifecycle
Directing, managing, and motivating the project team, and developing an agreed project brief and project plan
Understanding and applying risk management processes
Liaising with stakeholders, gathering their requirements and managing expectations
Working with internal development teams to deliver the designed solutions
Creating Service Operating Models for new all applications with Product Managers and Service Owners
What made you choose a career in technology?
Technology has a significant impact on our daily lives. Working in technology means a fast-paced, ever-evolving environment, where there is always something new to learn and work on.
I get to work closely with a broad range of stakeholders across the business and devise solutions to improve efficiency and end user experience. There are always new technologies and products being developed, which makes it an exciting and dynamic industry.
Did you study an IT or technology related subject at GCSE, A-Level or University?
No, I have a Politics degree.
Did you get any work experience in IT or technology before this role?
Not really, I gained most of my experience on the job! I lived in Sydney for two years once I graduated university, and whilst there, I worked within the technology and business intelligence department of an insurance company, which exposed me to the world of data analytics and the Cloud.
Do you think there is a lack of females in the IT and tech sector?
I think there is a smaller ratio of women to men in the tech sector, especially in technical and leadership roles, however this is improving due to great initiatives such as this one. I'd love to see more female representation at C-Suite level; however, I believe that companies are becoming more aware of the imbalance and are seeking to rectify it. My team at Clifford Chance is currently 50% women which is a great statistic.
Do you find there is a stereotype that a career in IT or technology is just for men?
Yes, particularly as all the big names in tech are mostly men: Elon Musk, Jeff Bezos, Mark Zuckerberg, Larry Ellison etc. Historically, the world of technology has been male-dominated, which may have discouraged women from pursuing careers in STEM industries. It is therefore important that companies create a more inclusive environment for women and encourage them to refine their technical and business skills.
What would entice women to study technology related courses?
I think women need to be inspired by seeing fellow women achieve success in this industry. I think more can be done by career advisors, schools, and universities, to emphasise the benefits of a career in tech, and the valuable, transferable skills it can give you.
Are there barriers when it comes to women getting into tech?
No, I do not believe there are any barriers, aside from lack of information. The tech industry is growing rapidly and there is a high demand for talented people. This means that there are many opportunities for career growth and advancement. The next generation of women are in a good position to pursue a career in tech, given they use technology daily. We just need to capitalise on that and steer them to think about how technology can be used to our advantage, and how it can make for a successful career path.
How could we encourage more women to start a career in tech?
I think that schools should host female guest speakers from the tech industry to champion the idea that it is an exciting and diverse career. Companies should promote work experience, internships, and open days for young females. Mentoring is also a great way to provide support to young women who are interested in pursuing a career in tech.
What advice would you give to young women at the start of their career?
Don't worry if you don't have a clear career path when you first start out. Work hard, network, and be open to all new opportunities that come your way.