We interviewed Manisha Jobanputra-Uddin, Senior Project Manager Company at The Rank Group on her experience and thoughts on women in tech.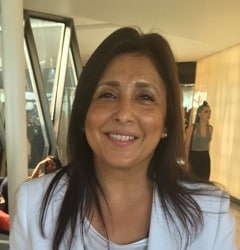 What does your job role involve?
Managing Business Strategic Projects, from inception through to implementation. This involves getting a project team together who can – identify the requirements, develop or configure the system to support the requirements, test the system, provide training and finally deliver the system. Some of the key artefacts that I create are the Project plan, Business case, budgeting spreadsheet, RAID log and providing status reports for all key Stakeholders. Ultimately, I manage and coordinate the people and work to ensure the goals and objectives of the project are delivered.
What made you choose a career in technology?
It was one of the more flourishing job options at the time I graduated and offered very good salary packages.
Did you study an IT or technology related subject at A-Level or University?
Both, I did IT at A level and I have a degree in IT and Economics
Did you get any work experience in IT or technology before this role?
I have over 25 years' experience in IT.
I started my career as a programmer/developer, then a business analyst, then Project manager and had a position as IT Team Leader and Department Manager.
Do you think there is a lack of females in the IT and tech sector?
Not really any more, I think we have a lot of females in IT management roles now. Probably not as many BA's or Developers.
Do you find there is a stereotype that a career in IT or technology is just for men?
Same as above, not really any more. It is quite common now to have women in IT.
What would entice women to study technology related courses?
The career prospects are good and there are different job roles in the sector, so there is a great deal of choice. Also, the financial rewards are good.
Are there barriers when it comes to women getting into tech?
The barriers for women are in certain business sectors or higher positions within IT, but then that is the case in a lot of sectors, not just in IT.
How could we encourage more women to start a career in tech?
Offering flexible working, clear and attainable career paths with development/training options.