We interviewed Hayley Strang, Senior Marketing Manager at Mapp Digital on her experience and thoughts on women in tech.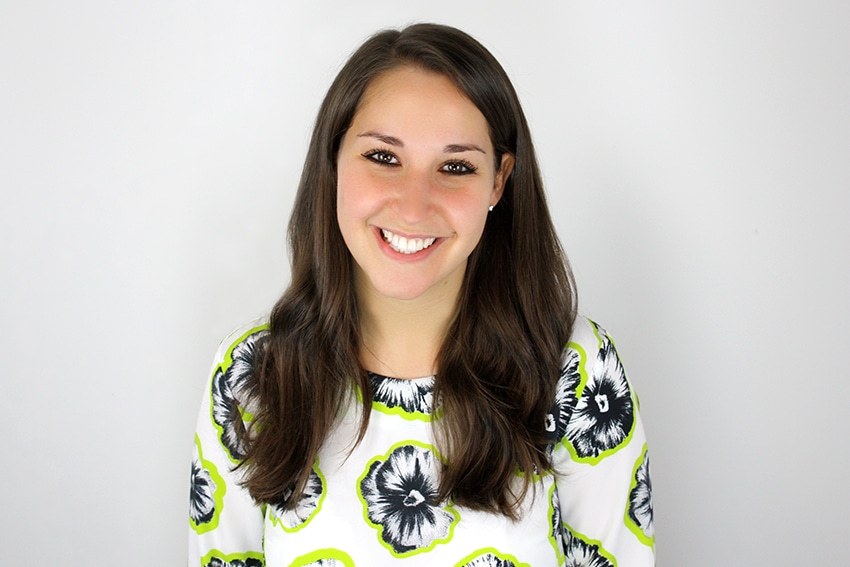 1. What does your job involve?
My main focus is on demand generation in the UK and Northern Europe. I work to create high quality leads so the sales team can create opportunities for the business. My job also involves raising awareness of Mapp externally through events and media.
2. What made you choose a career in technology?
I wouldn't say it was exactly a choice, more a happy accident! I wanted to do something creative but my first job after university was working for an AdTech company in its operations team. I loved working for the company, and I had fantastic colleagues so when the COO, herself a very strong, talented woman, offered me a role in the marketing team it felt like a no-brainer.
3. Did you study an IT or technology related subject at GCSE, A-Level or University?
At school I was very focused on the arts and business and at university I studied sociology and then did a Master's degree in advertising and design.
4. Did you get any work experience in IT or technology before this job?
Yes, absolutely. I have held marketing roles in AdTech companies for several years. The first company I worked for after University was an AdTech company that specialised in programmatic video, after which I worked for an AdTech company that specialised in display advertising.
5. Do you think there is a lack of females in the IT and tech sector?
I do and I think that's a great shame. I am often struck by how few women I will come across at events and in meetings while doing my job. I do think the industry is keen to change this, however, which gives me hope for the future!
6. Do you find there is a stereotype that a career in IT or technology is just for men?
I think unhelpful stereotypes exist which perpetuate the myth that IT and tech are just for men. I also think this is a generational issue and is, thankfully, changing. IT and tech have become more inclusive, particularly when we look at our education system and I love how coding is now cool! I think it will take time, but these stereotypes are slowly dying.
7. What would entice women to study technology related courses?
It would be good to talk about the creativity there is in many tech focused courses. So many educational opportunities in tech are not just about hard numbers and analytics, there's a tremendous amount of scope for fresh, out-of-the box thinking and creative skills. If we talked more about these elements of technology courses, I think we'd see more women wanting to find out more.
8. Are there barriers when it comes to women getting into tech?
I am seeing direct, proactive efforts by the tech industry to recruit more women but there are barriers to achieving desired levels of recruitment. The issues preventing women from applying for these roles vary hugely, from cultural barriers (it can be intimidating to be the only woman in a team entirely comprised of men) to those associated with flexible work and remuneration packages, which are not always as appealing to women as they should be.
9. How could we encourage more women to start a career in tech?
I think it's important to have strong female role models at senior levels in tech companies, so women and girls have something to aspire to and believe they can build a successful career in a tech role. I also think it's helpful if companies in this field could talk more about championing work/life balance and flexible ways of working so tech jobs take on a broader appeal.
10. What advice would you give to young women at the start of their career?
Work out exactly what it is you want from a role and don't be afraid to be picky! You do not need to take the first opportunity that comes along, you can and should wait for a company and a role that most excites you – there are lots of awesome opportunities out there!