We interviewed Marta Wawryszuk, IT Project Manager at The White Company on her experience and thoughts on women in tech.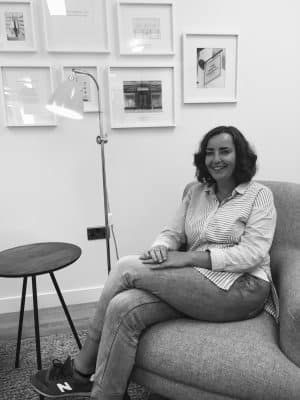 What does your job role involve?
As an IT Project Manager, I am managing various projects ensuring they are delivered on time and in budget, identifying issues and dependencies, tracking progress and organising resources required to deliver specific scope of project. Good communication is necessary in my role as I am required to attend numerous meetings from daily team catch-ups to demo sessions and cross project updates. I always need to be few steps ahead to plan next stages of the project and identify any potential problems that may occur, seeing bigger picture is a key.
What made you choose a career in technology?
The key driving factor for me to choose technology was how it affects our lives from making our weekly shopping easier or providing entertainment to actually saving life's. It is fast-paced sector, where every day is different and every day you can learn something new.
Did you study an IT or technology related subject at A-Level or University?
No, I have studied art, illustration to be specific. You might think art and technology are completely unrelated, however, I was able to transfer many of skills I have gained during my art degree into my day-to-day work. My degree was mainly about working on various projects from creating a book illustration to animation where I would efficiently time and budget manage. Having a creative mind and being able to think out of the box has been huge advantage in my role, especially when issues need to be resolved within a short timeframe.
Did you get any work experience in IT or technology before this role?
After finishing my degree, I worked within e-commerce and I then transitioned into IT where I was given the opportunity to work on a platform migration project. I was lucky that my current company and the team saw potential in me and supported the move.
Do you think there is a lack of females in the IT and tech sector?
It is a difficult question, if you look at my department when I started there was only 3, this has grown a lot in the last two years and it feels now more like 50/50. However, when attending events or conferences, I have at times felt in the minority.
Do you find there is a stereotype that a career in technology is just for men?
No, I do not think so. There is many great examples of women like Sheryl Sandberg or Natalie Massenet who are very successful in what they do.
What would entice women to study technology related courses?
What I think would be the most beneficial is having ambassadors who can share their experiences and promote technology related studies.
Are there barriers when it comes to women getting into tech?
I do not feel there are barriers. In recent years, technology has become very popular and what could be seen as a barrier it is lack of knowledge about different types of opportunities in technology.
How could we encourage more women to start a career in tech?
There is number of different factors that can support promoting job in tech like showing how many different career options there is or other women to sharing their experiences from working in tech.