We interviewed Kiran Thind, CRM Team Manager at Metro Bank on her experience and thoughts on women in tech.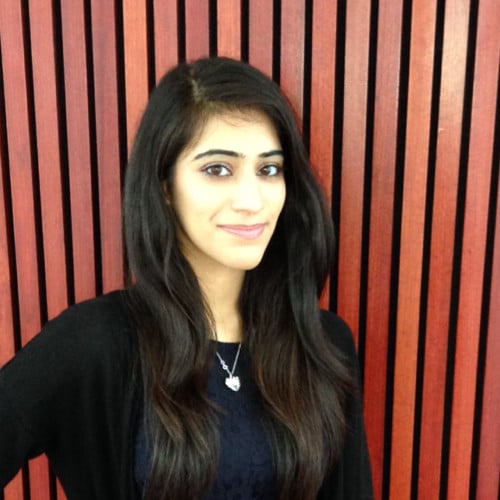 What does your job role involve?
I lead a team of Microsoft Dynamic CRM developers. My team consists of colleagues from support roles all the way through to lead developers. I liaise with Business Analysts and the wider project teams to create and improve functions in the bank. This could include small business change projects and also larger bank wide projects. I document processes, make sure best practices are adhered to and conduct code reviews and quality controls.
What made you choose a career in technology?
My favourite subject at school was Information Technology. I had a fantastic teacher and I loved solving problems, but I didn't imagine it as a career. I came across Financial Computing when I was deciding on a university course. It really stood out for me as I didn't realise that I could combine these two subjects. I also thought it would be a fantastic career path to pursue.
Did you study an IT or technology related subject at A-Level or University?
I studied Financial Computing at University, earning a First Class Honours Degree. The course compromised of Economics, Accounting and programming languages such as C ++, and VBA. In addition to this I have also completed a number of IT training courses through Metro Bank.
Did you get any work experience in IT or technology before this role?
I started my career with Metro Bank in a customer facing role during my second year of University. Within a short space of time, I became the go-to person for all technology related issues. It was only a matter of time before I saw an opportunity to move into a first line support role with Metro Bank. As Metro Bank continued to grow, so did my role and I progressed to work within the CRM team.
Do you think there is a lack of women in the IT and tech sector?
I think it's still a problem at an industry level but I believe it has improved in recent years. When I first started my career in IT, I found myself to be the only female colleague in my team whereas I'm now joined by many others. There is a marked improvement, but we still have more work to do on this!
Do you find there is still a stereotype that a career in IT or technology is just for men?
I believe this stereotype is slowly breaking down, but we have a long way to go. The fact that this question is still asked means that we haven't reached parity yet.
What would entice women to study technology related courses?
We need to start introducing the idea at the early stages of education. We need more female representatives in schools to act as role models for girls and encourage them to pursue a career in tech. I didn't see anyone who looked like me when I was growing up. My teachers were male, even at university all my programming lecturers were male.
Are there barriers when it comes to women getting into tech?
The fact there we don't have enough female leaders in tech is a barrier in itself but we are slowly breaking this down!
How could we encourage more women to start a career in tech?
We need to reach out to young students to raise awareness about all the wonderful opportunities a career in IT can present to them – tech isn't just about coding languages! We also need to see more female tech representatives at tech events to showcase real life success stories.
What advice would you give young women today at the start of their career?
If you have the passion, go for it! I didn't let the lack of women in the industry stop me from achieving my goals, I just went for it.