We interviewed Liisa Stuart, Lead CRM Business Analyst at Metro Bank on her experience and thoughts on women in tech.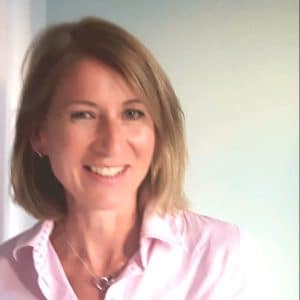 What does your job role involve?
I lead a team of CRM business analysts and also look after the CRM delivery on our projects. This involves project planning, status reporting and liaising with project managers. Additionally, I chair the CRM design review group which approves any changes proposed to the system.
What made you choose a career in technology?
My first job after University was working on a large project, setting up a financial services centre. I initially worked on the accounting side but soon got involved in the system implementation side of the programme. I enjoyed the problem solving aspect of the role and seeing how a different system functionality could be utilised to solve gaps in the processes. Since then I have been an advocate for the out-of-the-box functionalities in packaged software solutions.
Did you study an IT or technology related subject at A-Level or University?
I studied Financial Accounting and Business Law at university, but also did a number of courses in IT. Most of my IT training has been delivered through training courses at work.
Did you get any work experience in IT or technology before this role?
All my roles after the first one have been in the industry. I have worked for two large IT consultancies, PwC and IBM, and more recently I worked for another bank before joining Metro Bank.
Do you think there is a lack of females in the IT and tech sector?
Women are still the minority in IT but that has changed over the past 5 years or so. As an example, our CRM team at Metro Bank is fairly well balanced.
Do you find there is a stereotype that a career in IT or technology is just for men?
I guess there is still a little bit, but we are fighting hard to prove it wrong!
What would entice women to study technology related courses?
I think having visibility of a wide range of IT and technology jobs in school careers fairs would make it more easily digestible. Also, having more visibility of women in IT at all levels will make female students more likely to choose those courses.
Are there barriers when it comes to women getting into tech?
Definitely not. It is a very meritocratic environment, and fun too, I would say!
How could we encourage more women to start a career in tech?
We need to make young students aware of the opportunities in IT, have female (as well as male) representatives visit university career fairs, portray more women in job sites like this. Anything to get more information about the different types of IT jobs would be helpful. Unless you know someone who works in IT, it is difficult picture what these jobs really are about.
What advice would you give young women today at the start of their career?
The IT and technology sector covers a huge range of different career options. IT skills are needed in all industries, and the opportunities at the moment seem to be endless. The key is to be adaptable and to be open minded about new technologies and their possibilities.