We interviewed Molly Macgregor, Senior Business Analyst at Globacap on her experience and thoughts on women in tech.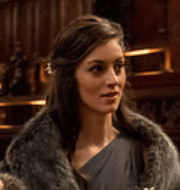 What does your job role involve?
Taking high level requirements from our leadership team to scope out and translate to our technical team to build. Managing our software releases, supporting our product management software and a touch of project management when required.
What made you choose a career in technology?
I did not really choose this career but fell into it accidently. I was in the right place at the right time and was offered an amazing opportunity I could not turn down.
Did you study an IT or technology related subject at A-Level or University?
No, I went down the creative root at school. I am a self-starter through and through and a big believer of 'on the job education'.
Did you get any work experience in IT or technology before this role?
Yes, I had already been working in tech for 3 years prior to my current role.
Do you think there is a lack of females in the IT and tech sector?
Yes currently, the workplace is certainly a more male dominated space, however even in my short career to date I have started to see that changing.
Do you find there is a stereotype that a career in IT or technology is just for men?
I believe the perception is definitely changing in the right direction, but the remnants of a more male dominated society are still occasionally is visible in workplace.
What would entice women to study technology related courses?
Show casing all the different aspects of tech more thoroughly; tech crosses all sectors so to understand that tech can let you be creative, mathematical, financial and so many other things would be excellent.
Are there barriers when it comes to women getting into tech?
I have not necessarily come across any personally as I have a strong conviction in my abilities and what I am able to achieve professionally however I have seen colleagues and friends unintentionally limit themselves as women in tech.
How could we encourage more women to start a career in tech?
Show case the fun side of IT, the diversity of roles possible and where a career can lead to (and that it is not being stuck in a basement fixing laptops).