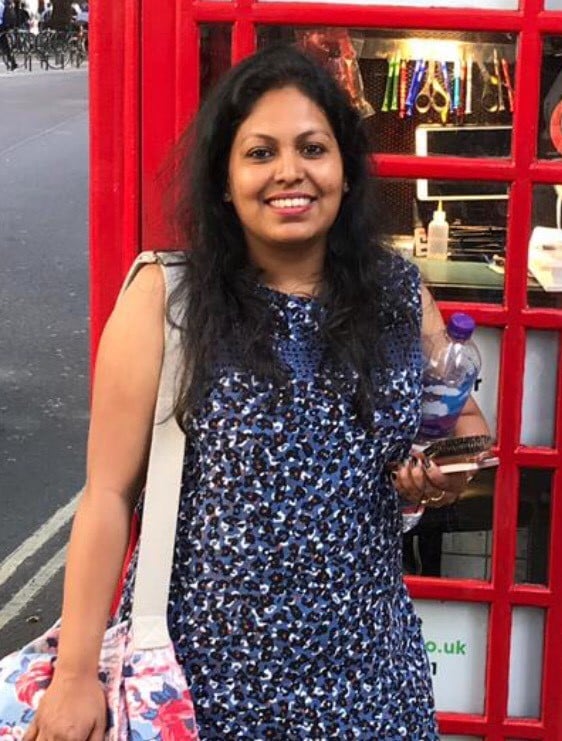 We recently interviewed Suruchi Agarwal, Senior QA Engineer at Moneysupermarket on her thoughts and experience on Women in Tech.
What does your job role involve?
My job is to ensure that software applications (front-end UI/web applications, services and back-end) are quality stamped before they are deployed to production. My role involves understanding business requirements, coordinating with development and product teams for clarifications, performing end to end testing, managing releases and reporting defects. Apart from this being my primary responsibility, I am involved in other community groups and socials within the organisation as well.
What made you choose a career in technology?
I chose to study Computer Science at MITS University in India as I had failed miserably in pursuing my childhood dream of becoming a doctor! Also, everyone around me was either studying engineering or pursuing a software-related degree, so, I kind of swayed with the wave. And an IT job after having studied an IT course was an obvious option to choose.
Did you study an IT or technology related subject at A-Level or University?
Yes, I pursued a full-time graduation course in Computer Science from India.
Did you get any work experience in IT or technology before this role?
I worked within the IT sector ever since I started my career 9 years ago. I started as a software trainee with Tata Consultancy services and worked for multiple projects across various locations in India before working for Cognizant Technology Solutions for a short spell, and then relocating to the UK.
Do you think there is a lack of females in the IT and tech sector?
Yes and no. Having come from a country that has a booming IT industry, I have seen a higher density of women in tech roles in India than in the UK. I have been fortunate enough to work in project teams with more than 50% women. However, only 15% of tech roles are held by women in the UK. So, there is a bigger job at hand here.
Do you find there is a stereotype that a career in IT or technology is just for men?
Yes definitely. There is an assumption that tech jobs are too geeky for girls and someone has to be a nerd to excel in those jobs. Also, the gender pay gap is one of the reasons why women don't consider a tech career.
What would entice women to study technology related courses?
I think that raising awareness for these roles at school level when young girls are still deciding which career option to choose, would go a long way to entice more and more women to study tech related courses.
Are there barriers when it comes to women getting into tech?
In my opinion, the biggest barrier for women avoiding tech roles is the misconception that 'tech' is 'difficult', requires lot of 'tech knowledge and coding skills' and the fear of failing to perform. Also, women are traditionally considered to be less serious at work because of perceived 'bigger' responsibilities at home. Last but not the least, there is a lack of awareness about various opportunities that tech has to offer.
How could we encourage more women to start a career in tech?
Spreading awareness about 'tech' in various forums, meetups, seminars, etc., assisting young women to understand what mindset it takes to work in the tech industry, what opportunities are present and how tech is evolving. Also, having female role models inspire them with their own success stories will play a big role in encouraging more women to consider a career in tech.
What advice would you give young women today at the start of their career?
I would say, go for it with an open mind, positive attitude and an eagerness to learn. Don't let any personal barriers stop you from exploring new challenges. There are so many opportunities that the tech industry has to offer and so many platforms to showcase your skills. The internet is full of resources, so only sky is the limit!