We interviewed Katie Davis, Data Science Intern at the National Audit Office on her thoughts and experience on women in tech.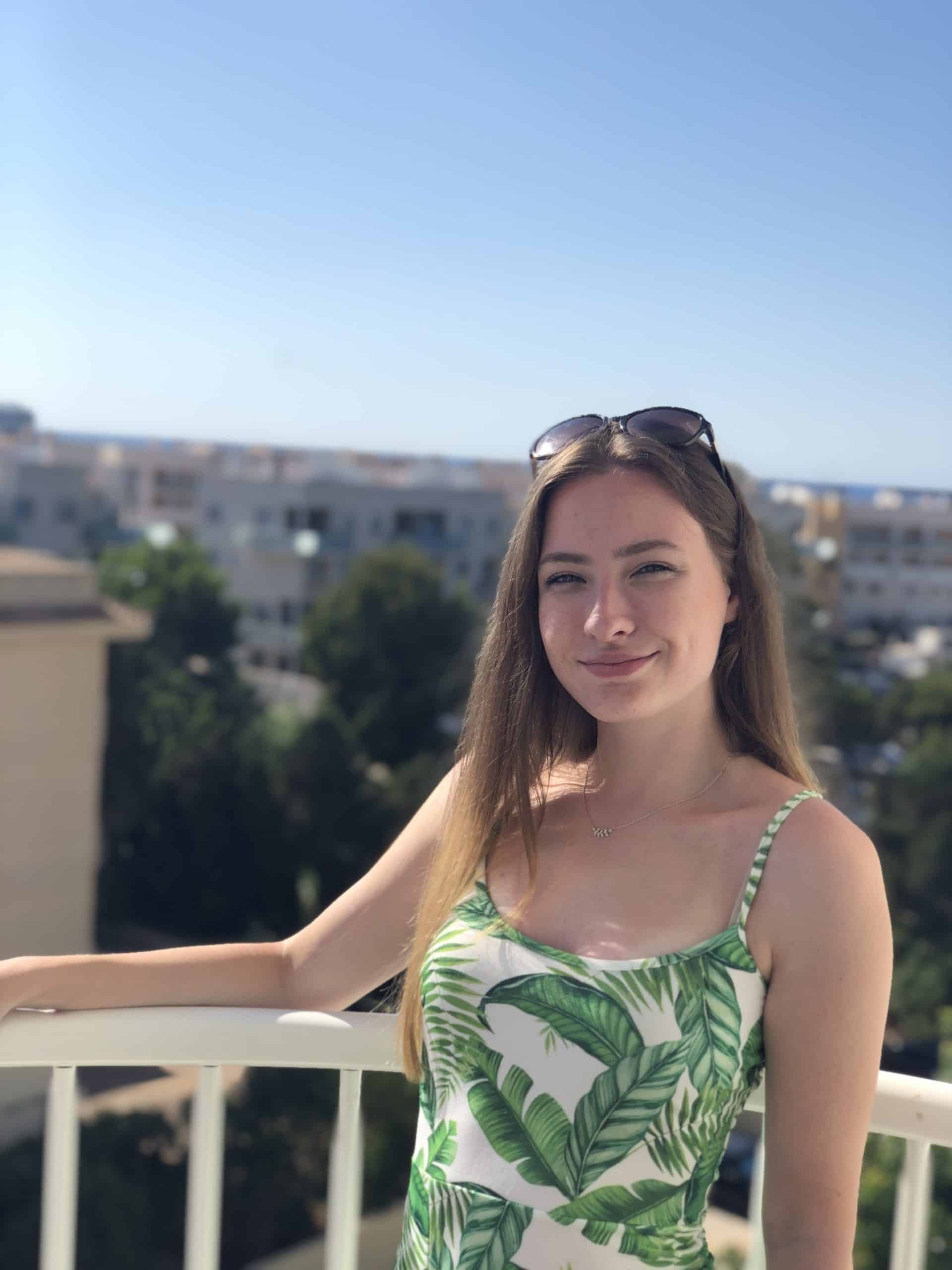 1. What does your job role involve?
As a new starter in the organisation, I am currently enjoying dipping into various projects and opportunities across several teams. I have already been involved in developing an interactive geocoding application in R Shiny to aid other teams in their analyses. Moving forward, I will be working on model reproductions, developing my skills in R Markdown.
2. What made you choose a career in technology?
Being a logical and methodical thinker, I have always had a keen interest in mathematics. Equally, I also have creative side having spent most my life drawing, knitting, or playing the piano. I was drawn to a career in technology because the innovation of the sector allows me to express both sides. Technology is becoming increasingly and rapidly more relevant to the modern day, and I like how the career allows me to grasp a wider understanding of what is going on in the world.
3. Did you study an IT or technology related subject at A-Level or University?
I am currently on a sandwich placement year as part of my BSc Mathematics with Finance degree. I developed some basic coding skills at university, but my time in a professional environment has already allowed my skills to take flight. Having the opportunity to apply what I've learnt at university in context has only consolidated my love for the subject.
4. Did you get any work experience in IT or technology before this role?
Before this role, I was involved part-time in a small locally based company as a data administration assistant. I worked on smaller guided projects based in Excel and Tableau looking into the performance of the nuclear industry.
5. Do you think there is a lack of females in the IT and tech sector?
There is still a noticeable gender imbalance in the tech sector, although it is improving. Throughout my school years, the gender divide was always obvious, with far fewer females enrolling in STEM courses. In my A-Level Physics class, there were only 4 females in a class of roughly 25. This can be an intimidating environment to many young women wanting to pursue STEM careers. I was pleasantly surprised when I joined university and found the split between genders studying mathematics was roughly equally. Hopefully, this suggests things are heading in the right way!
6. Do you find there is a stereotype that a career in IT or technology is just for men?
Personally, I have never felt first-hand experience of the stereotype that the career is just for men. Unfortunately, it does exist, and I find it really upsetting to hear that many women often fear applying for jobs that foster male dominated environments. The portrayal of the profession as a male career in media, particularly on television shows, doesn't help the perception of the tech sector. In reality, many companies are working to improve gender equality within their organisation and promote values that accommodate to diversity. However, there is still a long way to come.
7. What would entice women to study technology-related courses?
I think the path to studying technology-related courses stems from a young age. There needs to be more incentives to get women on a path towards tech related careers from an earlier age as many shy away from the idea in their school years. A greater presence of successful women in technology needs to be showcased on social media so young people have role models to aspire to and know that they too can be in that position one day.
8. Are there barriers when it comes to women getting into tech?
The barriers women face getting into tech begin from a very young age. Girls have very few role models to aspire to in these fields, and all the technology 'greats' that we are taught about in school are male. We are exposed immediately to the stereotype of tech being a male dominated sector. Many women face anxiety in mathematics, particularly throughout their school career. From my experiences, I found many girls had to work harder at the subject to achieve the same level as boys in the class, due to lack of mentorship and confidence.
9. How could we encourage more women to start a career in tech?
We need to increase mentorship for women interested in pursuing a career in tech and recognise that increasing diversity can bring new insights and experience to the sector. Women come from all different backgrounds, some may have faced gender stereotypes and others may not have. We need to accommodate for that. Educational organisations should do more to develop programmes that teach both genders about the inequality that exists in STEM, and establish workshops and campaigns so women can get a kick-start in the profession.
10. What advice would you give young women today at the start of their career?
If you have a passion for your subject, then stick to your path! If you are ever faced with gender stereotypes, challenge these attitudes and remember that your career is personal to you and your own growth is what matters. The innovation of the tech sector brings constantly new opportunities that often seem daunting at first, but never be afraid to get involved because they could promote your greatest development and change the course of your career.