We interviewed Laura Cole, Senior Analyst at the National Audit Office on her experience and thoughts on women in tech.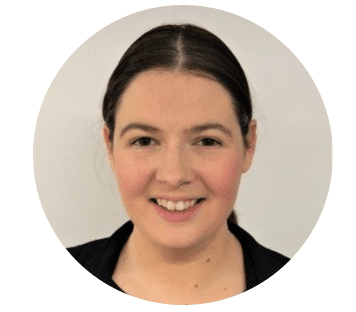 What does your job role involve?
A range of things – no two days are the same! I am responsible for providing assurance over financial estimates that are produced by government departments in their financial accounts, through auditing their financial models. Alongside this, I develop interactive applications (using RShiny) that are used to visualise internal data collected across the office.
What made you choose a career in technology?
I love puzzles and problem solving so this role keeps me entertained as well as busy! Opportunities for Data Scientists have exploded over recent years and I am excited to see how new technology will be embraced across all sectors. Unfortunately, women are underrepresented in Data Science roles and I was keen to challenge that.
Did you study an IT or technology related subject at A-Level or University?
I have a PhD in Applied Mathematics. My most relevant skill that I learned was the ability to write complex code and this is the part of my job that I enjoy the most! Although I miss being in academia, I am stretched in my current role and challenged on a daily basis.
Did you get any work experience in IT or technology before this role?
I have 2 years experience as a Statistician on the Civil Service Fast Stream. I joined the scheme after completing my PhD and had work placements at DWP and HMRC.
Do you think there is a lack of females in the IT and tech sector?
Unfortunately, yes! In my current team of 5, I am the only woman which sometimes makes me feel isolated. True to life, this follows the reported 20% of women taking up STEM related careers and this needs to be addressed,
Do you find there is a stereotype that a career in IT or technology is just for men?
There is no doubt that IT and technology roles are male dominated, which is driving that stereotype. It's slow work but absolutely essential that the gender balance is improved There have been countless examples of big tech companies using algorithms developed by all male teams that reinforces bias (for example, from car crash test dummies based on the average male to a lack of body armour that is suitable for our female police officers), it's only by having women in these roles that we can start to challenge this.
What would entice women to study technology related courses?
I think that we need to showcase more women in technology in senior roles so that women can see that they can have a successful career in this area. We also need to ensure we have female representation on technology advisory panels as well develop dedicated outreach programmes with women leaders showcasing their experiences!
Are there barriers when it comes to women getting into tech?
Lack of women in tech can't help, as well as the widely publicised and persistent gender pay gap. It's also worth noting the lack of female mentors in tech driven professions, which prohibits networking and promotion of females in such roles. I think that there's also a stereotype of females being less assertive than their male counterparts – although not always the case, this is still a perception that we need to break down.
How could we encourage more women to start a career in tech?
We need to respect and value the alternative experiences and diversity which we can bring to this sector. Some women may have the skills straight off, others may be returning from a career break, or from working in other sectors and want to retrain. We need to create a breadth of opportunities and training that reflects this, which means creating opportunities that are open to all.
What advice would you give young women today at the start of their career?
Women in technology are underrepresented, fact. It's only by challenging, questioning and standing up to negative attitudes that we will change this. It's important to identify a role model, someone who is in a senior position in the sector and identify any challenges that they have faced and overcome on their career path.