We interviewed Janeece Hylton, Business Analyst Apprentice on her thoughts and experience on women in tech.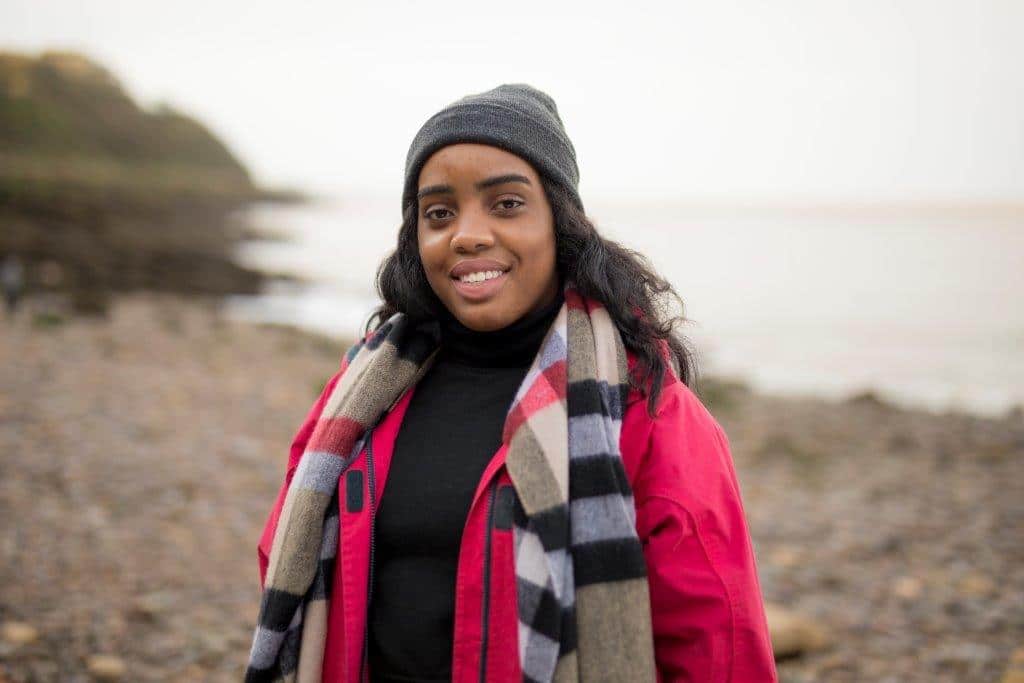 1. What does your job role involve?
As a Business Analyst, I support the recommendation of system changes on projects. Typically, I work with senior colleagues to prioritise business needs. Plus, I am learning to apply recognised methods to illustrate, analyse and interpret information.
My role is crucial in the Finance Transformation Programme I am supporting. As a touch-point for IT and the Business, I am actively improving the communication and alignment between departments. As an apprentice, I am enabling the IT department to build in-house capability.
2. What made you choose a career in technology?
We take so much from the technology and infrastructure around us and I felt that a digital career would allow me to give something back.
Also, constant technological developments and changes reassured me there would never be a dull moment in my technology career. The frequent challenges and problems to be solved are well-suited to my analytical mindset.
From as early as 14, I've wanted to, "do something in IT." Initially, I explored routes into telecommunications, but the utility industry stood out for me. I was drawn in by the scale and impact of daily operations.
3. Did you study an IT or technology related subject at A-Level or University?
I studied IT at both GCSE and A-Level which is where I discovered the range of specialisms. My school studies taught me about network infrastructure, information security and software development- all of which I can apply to parts of my role.
4. Did you get any work experience in IT or technology before this role?
I've come from a position of limited technical experience and I feared this would go against me while applying for the role (as well as being female). However, I took a chance and expressed a strong interest in developing industry experience as an apprentice. I think this has made me more proactive and encouraged me to step out of my comfort zone.
5. Do you think there is a lack of females in the IT and tech sector?
Based on my experiences, IT is a male-dominated environment. In the office, I look around and see only 1-2 women for every 8-10 men. Although I feel comfortable in this environment, it would be incredible to see more women leading team projects and pursuing technical careers.
Having more women in the workplace isn't just about balancing out the demographics, it's about creating informal networks and communities where women feel empowered and uplifted to be their best possible self.
6. Do you find there is a stereotype that a career in IT or technology is just for men?
Unfortunately, there still seems to be the stereotype that digital roles are for men. I feel closely impacted by some challenges facing the technology industry, including the shortage of young people pursuing STEM careers and a lack of diversity within the sector.
7. What would entice women to study technology-related courses?
I think the best approach would be proactively approaching women and girls to encourage diversity in the workplace and recognise the disadvantages that some experience. Also, I think it would be quite inspiring to see more women-led courses and female tutors (as well as male) to send the message that that are opportunities for both men and women in IT.
8. Are there barriers when it comes to women getting into tech?
I was fortunate to not encounter any barriers while applying for my role. However, I am aware of the significant ongoing struggles surrounding gender bias and gender-pay gaps in some organisations. It would be great to see more companies challenging this and levelling the field for women in technology.
9. How could we encourage more women to start a career in tech?
I think we need to publicise more female role models and demonstrate real evidence of women making an impact in digital careers. There's no shortage of success stories that have inspired me and if women recognise others that they can relate to, it will help them find their place in a digital career.
10. What advice would you give young women today at the start of their career?
Being a woman makes you no less qualified/ capable than a man. I would say "put your mind to it and see where it takes you." There is a strong culture for learning and development in the tech industry so you'll always have the opportunity to progress and the people around you will support you. In my experiences, I've learnt don't be afraid to challenge outdated practices; never shy away from asking silly questions; don't be put off by hierarchies.