We interviewed Naveena Balam, Global Head of Risk & Compliance at Onfido on her experience and thoughts on women in tech.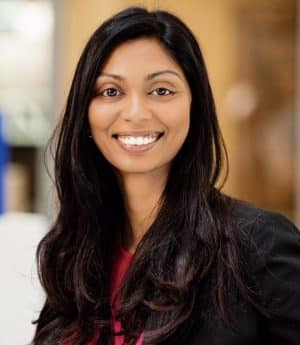 What does your job role involve?
I am responsible for the strategic direction and management of IT compliance activities at Onfido. A big part of the role is to work with legal, engineering, growth and sales teams to support compliance requirements and enable business growth.
What made you choose a career in technology?
I didn't know anyone who worked in technology when I was choosing courses at Uni. So it felt like exploring something relatively unknown. But the idea that technology could provide endless possibilities and opportunities excited me. Looking back, I am glad I made that choice.
Did you study an IT or technology related subject at A-Level or University?
Yes, I have a Bachelors degree in IT with a major in Industrial Computing. We did a wide variety of courses on programming languages, animation projects, systems development and lots of maths.
Did you get any work experience in IT or technology before this role?
Yes, I have had a wide variety of technology related roles in my 15 years of working in this field. I worked in consulting for 10+ years so I had the opportunity to work on a diverse portfolio of clients, across different industries and work locations.
Do you think there is a lack of females in the IT and tech sector?
Yes, most definitely. But there are so many initiatives these days to encourage women to go into STEM so I hope this will change in the coming years.
Do you find there is a stereotype that a career in IT or technology is just for men?
Not for me personally, but I am aware that there is this perception of what a career in tech means which may deter some women from pursing it.
What would entice women to study technology related courses?
Positive, successful women role models. We could demonstrate that a career in tech can be fun and impactful by having more women talking about what they do and why they enjoy their jobs. Another would be changing the perception of what working in technology means or the skills required. There are a wide variety of tech roles which require different combinations of skill sets. For me, these are not gender specific.
Are there barriers when it comes to women getting into tech?
I think most barriers are internalised ones. At Onfido, we foster an inclusive and diverse environment in various aspects such a recruitment, day to day team meetings, career reviews / progression and gender neutral social activities.
How could we encourage more women to start a career in tech?
I am a big believer in initiatives such as mentoring other women, encouraging mutual support and a creating sense of community. The women I have mentored are now mentors themselves because the value and impact they received from it.