We interviewed Nithya Priyaa B, Business Analyst / Agile Product Owner at Pole Star Space Applications Ltd. on her experience and thoughts on women in tech.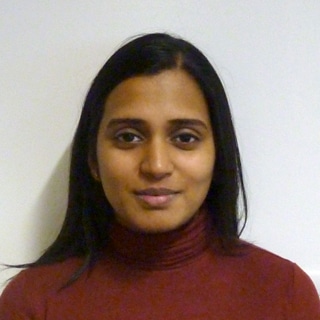 1. What does your job role involve?
I engage with users using interviews, workshops and surveys to understand and document their IT product needs and present those reports to the senior management. This activity gives me a user centred requirements backlog to start a project. I continue to influence the priorities of different items in the backlog by representing the user needs. I work very closely with the product and delivery managers and help them sketch the product roadmap. Thus, I act as a key link between the business and the development team and make sure that they are on the page regarding the scope of the project and its progress towards deadline.
2. What made you choose a career in technology?
From an early age, I wanted to pursue something intellectually challenging in my career. I found myself more interested in Computer Engineering because of its analytical nature. Solving a difficult problem using code was one of the most satisfying exercises one can do, then. But, early on, I realised that managing people is a more challenging pursuit in a work environment. Hence, I wanted to work in IT but as a product owner. This way I got to enjoy the best of both worlds, where I can lend my expertise from a technical background while writing user stories and also engage with the business, developers, senior management, end-users and customers to build the product.
3. Did you study an IT or technology related subject at A-Level or University?
Yes, I have B.E. degree in Computer Science and Engineering.
4. Did you get any work experience in IT or technology before this role?
Not directly as a developer but I worked as a part-time IT support in college and as a IT business analyst in my previous role in Cabinet Office, UK. I facilitated the requirements gathering exercise for digital and technology projects within Cabinet Office and before that worked as a data migration intern for an IT system roll-out within the same organisation. The latter was managed by GDS, UK.
5. Do you think there is a lack of females in the IT and tech sector?
It was worse in the past decade, but I feel as if the situation is improving now.
6. Do you find there is a stereotype that a career in IT or technology is just for men?
I wouldn't completely agree with that statement. Some of my female friends have gone on to take up successful technical roles in their career. When I grew up in India, I didn't feel that the environment favoured one gender over the other when it came to a career in IT as there was an IT boom happening. Most parents wanted their children to take up a career in IT irrespective of their gender. Same for workplace environment.
But, I do acknowledge that women (irrespective of the field they are in) are facing issues like unequal pay, maternity support, harassment etc in their workplace in different countries. That is a burning issue to be addressed.
7. What would entice women to study technology related courses?
There needs to be a change within families and schools to treat kids equally irrespective of their gender and give them equal opportunities to pursue their ambition (whichever it might be). I had the privilege to be born in a family that encouraged me in my career choice and to study in schools and colleges where I was motivated to take up this career path. Not a lot of kids get this privilege irrespective of gender. But if we are concentrating on bringing more women into tech, we need to educate families, schools and colleges on its importance so that they can provide the right environment for aspiring engineers to grow in.
8. Are there barriers when it comes to women getting into tech?
I don't feel so.
9. How could we encourage more women to start a career in tech?
Again educating the workforce on gender equality is key here. This would encourage women and men to co-exist and work towards their full potential at work.