We interviewed Samantha Sweetland, Head of Marketing and B2C at Nominet on her experience and thoughts on women in tech.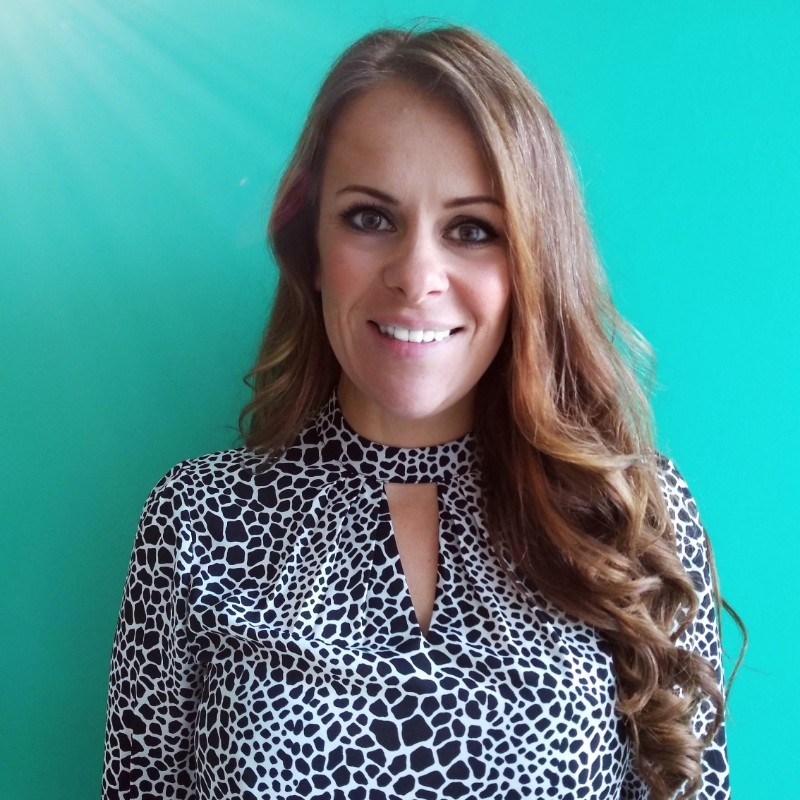 What does your job role involve?
As the Head of Marketing and B2C I'm responsible for all marketing and communications activities for the Registry business unit. This ranges from consumer and small business marketing to enterprise-level marketing, spanning channel marketing, direct to consumer, events, marketing automation, digital marketing, sponsorships and partnerships and much more!
What made you choose a career in technology?
I don't know if I chose a career in technology, or if a career in technology chose me! I started off life working in a B2B marketing agency so naturally most of my clients were big tech firms. Over time I became more and more interested in the technology, its capabilities and how digital technology transforms every aspect of our lives.
Did you study an IT or technology related subject at GCSE, A-Level or University?
No, I studied graphic design at university but the world of design introduced me to marketing and I felt this offered me the opportunity to do more strategic thinking as well as using my creativity daily.
Did you get any work experience in IT or technology before this role?
I've worked in tech my whole career, but all my work experience when I was still in education focused on creative roles, working with TV broadcasters or in design agencies.
Do you think there is a lack of females in the IT and tech sector?
It's not something I think of day to day, as working in marketing I tend to be surrounded by women, however when you widen the lens it's clear there are definitely still areas of the tech sector that are very male dominated – though it's great to see women flying the flag in the tech sector where it does occur!
Do you find there is a stereotype that a career in IT or technology is just for men?
Yes, particularly in IT, though I think digital roles and roles in tech companies are seen more equally these days.
What would entice women to study technology related courses?
More inspirational leaders in tech roles with much more visible profiles to young women, presenting something they feel they can aspire to.
Are there barriers when it comes to women getting into tech?
I certainly haven't experienced any personally, not to say that they don't exist though – again marketing is a very female dominated industry so I don't have a balanced view on this point. The area that I think there's still gender equality issues is around women staying in tech vs women getting into it – the disparity between career growth between men and women, how women are perceived (particularly when of childbearing age), how male leaders will often choose an under qualified man for a role over an over qualified woman because he feels there's less risk, the expectation that women's careers will take a back seat while they have a family – this to me is a much bigger issue than women getting into tech.
How could we encourage more women to start a career in tech?
Make jobs accessible, more visible representation of women in leadership positions, employers offering more flexibility in working hours to be able to accommodate family commitments, better maternity packages for tech roles so as to encourage women into organisations and roles that will enable their life goals as well as satisfying their career growth.
What advice would you give to young women at the start of their career?
Be big, be bold, don't ever feel inferior to a man, don't let yourself be silenced by male colleagues, know your worth and what your unique perspective brings to the table.