We interviewed Jane Price, Group Head of IT Business and Operations at ODEON Cinemas Group on her thoughts and experience on women in tech.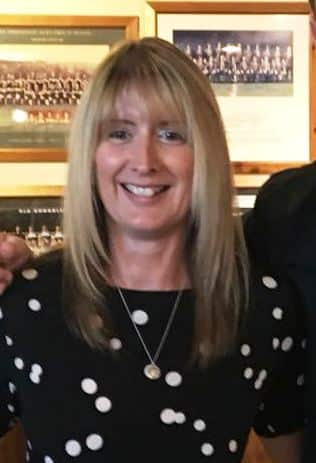 1. What does your job role involve?
My job involves ensuring we run our IT teams as a business. We plan budgets, pay and partner our suppliers and challenge IT spend across all our countries. Also we are owners of the IT Audits and controls – the main contacts for auditors on IT SOx and PCI. My team also are responsible for IT testing – so before anything goes live it comes into my team to ensure we are keeping the business safe and operating.
2. What made you choose a career in technology?
I worked at a large FS company and had begun a career in Training when I spotted that the IT team was growing rapidly and thought that it looked pretty interesting! So I made a sideways move and re-educated myself to initially carry out an IT support role.
3. Did you study an IT or technology related subject at A-Level or University?
No – I studied Languages and English!
4. Did you get any work experience in IT or technology before this role?
Yes I've been in various IT roles for longer than I would want to share. I've carried out a number of roles myself in the service management areas and managed around 10 different teams all performing different roles, from developing software to service desks, to Supplier Management and Asset management teams.
5. Do you think there is a lack of females in the IT and tech sector?
I think it's just always been something that maybe was traditionally an area which appealed more to male than females. But I've seen that changing in the last few years, and with service and business management being a key part of the IT roles alongside pure technical roles this seems to be helping in attracting more females.
6. Do you find there is a stereotype that a career in IT or technology is just for men?
No this like many other jobs and sports is disappearing – we should keep encouraging IT as a career at school age in order to try gain interest from girls as well as boys at a young age.
7. What would entice women to study technology related courses?
Provide more detail up front regarding the varying roles in IT – traditionally in schools its general IT use or Computer Studies which tends to focus on coding. We need to introduce the varied roles covering service management, project management, Testing, Design, Digital services, networks, data management – the list goes on. There is increasing cross over with new technologies and environments in to the Digital and Media world. Universities need to link these together more maybe.
8. Are there barriers when it comes to women getting into tech?
I don't think so. I am recruiting for a number of roles at the moment and have had pretty much a balance of male/female applicants. We are offering to a lot of the females currently based on experience, knowledge and their outlook and attitudes.
9. How could we encourage more women to start a career in tech?
Stop making it a big deal and doing women only sessions. This makes the men feel excluded and creates tension. Females or males can get the jobs if they have the skills and attitude – need to get these based on value and not make the men feel like women have an advantage just so a company get the diversity numbers right. Excluding men from 'women only' events is not the right thing to do in terms of equality.
10. What advice would you give young women today at the start of their career?
Go for it – it's an even playing field with lots of roles and career opportunities for all. I would give the same advice to young men and women.