We interviewed Nia Harvey, Senior Category Manager at Police Digital Service on her experience and thoughts on women in tech.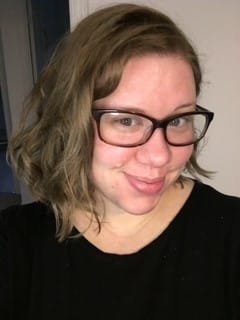 What does your job role involve?
I procure high value goods and services for Police Digital Service and wider digital National Policing Programmes and Projects.
What made you choose a career in technology?
The digital space is constantly evolving with new technology emerging at lightning pace. I found this fascinating and something that would offer a real challenge within my career. I really wanted to be at the heart of shaping the future as opposed to playing catch up to it.
Did you study an IT or technology related subject at GCSE, A-Level or University?
I studied IT as a GCSE topic at school, but sadly never took this further.
Did you get any work experience in IT or technology before this role?
I'd previously worked within a procurement setting but not in the IT sector.
Do you think there is a lack of females in the IT and tech sector?
Yes, it is unfortunate, but sadly this is the reality of the IT and technology sector.
Do you find there is a stereotype that a career in IT or technology is just for men?
I don't think there is a stereotype, I just don't think it necessarily appeals to women. When people think of an IT career, the image conjured is usually the stereotypical isolated person working on their own in a windowless room staring at a computer screen. I don't think the vast amount of technology careers are well known to women and what a career in IT could actually mean.
What would entice women to study technology related courses?
If we could paint a picture of how technology is being used in a wide variety of organisations and what a career in technology could entail, not necessarily the usual desk job, I think it would give women food for thought.
Are there barriers when it comes to women getting into tech?
I'd like to think that in 2023 there isn't any bias associated with women applying for a technology/IT position. I think that women have an inherent disbelief in their ability when a sector is male dominated and suffer more with imposter syndrome. It's this lack of confidence that we need to eradicate so that women feel empowered to apply for technology positions, feeling no different to their gender counterpart.
How could we encourage more women to start a career in tech?
By providing women with confidence in their ability and to change the way women see technology careers. An IT career is often depicted in a very 'beige' way, we need to bring 'colour and contrast' to the world of IT and technology.
What advice would you give to young women at the start of their career?
Whenever you feel a lack of confidence in your ability or you start to feel you don't have the skills for the task. Pause, acknowledge the feeling, reflect on your ability and what you have contributed so far, talk it out with someone close to you, and most importantly be kind to yourself. Then go and BOSS IT!