We recently interviewed Dayana Salles, Senior Strategist Analyst at Polystream on her thoughts and experience on Women in Tech.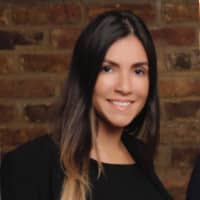 What does your job role involve?Identify market and customer needs for marketing and business purposes, including market position, competitiveness, promotional and pricing strategies.
What made you choose a career in technology?Innovation, I like to work in an industry that is always innovating.
Did you study an IT or technology related subject at A-Level or University?No
Did you get any work experience in IT or technology before this role?No
Do you think there is a lack of females in the IT and tech sector?Yes, it is definitely not balanced.
Do you find there is a stereotype that a career in IT or technology is just for men?No, I do not think.
What would entice women to study technology-related courses?Inspiring stories about what women have accomplished in technology.
Are there barriers when it comes to women getting into tech?Lack of female role models in the field.
How could we encourage more women to start a career in tech?Increasing awareness and access.
What advice would you give young women today at the start of their career?Focus on what you love doing and find a team or company that values diversity.