We interviewed Celia Lacroix, Sales Development Representative at Precisely on her experience and thoughts on women in tech.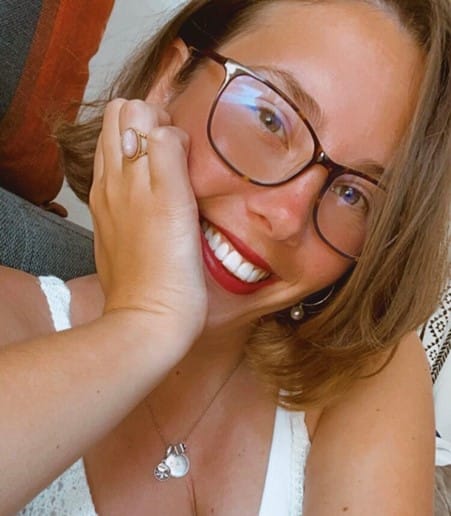 1. What does your job role involve?
I'm working on developing our Customer engagement digital portfolio in France/East/South Europe, Africa, Middle East, AUS/NZ region, on all the markets.
My role is to interest and develop a relationship with the prospect by finding their business pain now and in the future, plus present our technology and how it can fit with their strategy. I also work with our partner network to do the same with their prospect or on our prospect for them in collaboration with the reps.
Furthermore, I'm working with the reps on events, webinars and creating content which might help them to interact better with their Prospects/Clients (personalised video for example)
2. What made you choose a career in technology?
Well, in the beginning, I didn't orient my career into technology, but I thought it was the future, and I wanted to try something different and new. I'm part of a generation where I saw everything changed, from the tapes to CDs, MSN to Social networks, and knew companies were arriving in the digital sphere. For this reason, I made a master's degree in technology in Paris.
3. Did you study an IT or technology related subject at GCSE, A-Level or University?
Yes, I did a master's degree in technology in a School in Paris for 2 years.
4. Did you get any work experience in IT or technology before this role?
No, I had a background mixing Law, Sales, Communication and Marketing before, but nothing related to IT.
5. Do you think there is a lack of females in the IT and tech sector?
Definitely! I always heard in the past that's a "man sector" or a "men job" so I believe it was not very encouraging for us. Even worth in a Sales position…
6. Do you find there is a stereotype that a career in IT or technology is just for men?
Yes of course. I mean there are roles where it's "normal" to have women in the team or "Women's job" where we are considering as "you are women you must be in Marketing or communication".. Well, that's not only what we are good at!
7. What would entice women to study technology related courses?
I believe a better understanding of "what is working in IT" because each time I discuss with some friends they are telling me "oh so you develop the technology? You do codes?" as IT is meaning developer by default…
8. Are there barriers when it comes to women getting into tech?
I believe we made progress since covid to involve and promote the sector to women. Even Precisely did. I mean when I arrived 5 years ago, I didn't see much communication about employing new women person as we communicate now.
I also believe from the Salary perspective, in some companies, women are less paid than man for the same job.
9. How could we encourage more women to start a career in tech?
I think starting by explaining what Tech career is, will help. Also explaining the Job you might get at the end of your Master or Diploma and how you can change the world.
I really believe explaining how you can have an impact into a company, or an activity sector might make the difference. This is exactly why I woke up every morning, to make an impact into the business and help companies.
Women needs to feel integrate/value as same as man. Not being comparing as if a man did it, it might be better done.
10. What advice would you give to young women at the start of their career?
The Tech career is a hard one, but from the intellect, career perspective, curiosity of learning it is the most interesting and challenging I ever done! I met a lot of Brilliant women in this area, some I worked with, some I discovered in other companies. We are a community and helping each other even more.
It's ok to feel a bit lost or not sure at the beginning. I was too. But then, I discover that Digital can be powerful when you handle it right. I've been as Sales/development at Precisely for 5 years now, and I saw my impact into companies. I didn't know I will love it so much until I started my study. And now I do not regret it at all!
You can be Head of Digital in Insurance company, IT specialist, Developer, Sales… and so on. You have so many possibilities to enjoy yourself in this new world. There are some Start-up creating every day (almost I believe), and that's for a reason. Because people want to change something, bring their own stone into the world. And having a Tech Career is the best way to do so.
If you look at Steve job, he started his tech career in his garage, and made Apple, one of the biggest Company in the world. He had a dream, he realised it but before that he failed a lot. And that's ok. That's ok to fail, but that's even worth to do not try a path.
So, I will end on this:
You have so much more to give than you think, you are so much competent and better too. If you love challenge and of course Digital and want to make a real impact in a company, you must come into a Tech career! Don't refuse to follow a path because it's supposed to be a "man job", think for yourself, do what YOU want, and stop listening to the stereotypes.
The world is changing, women are, the mentality as well, so would you like to prove to everyone that women are able of doing it and be part of it?