We interviewed Eileen Bressler, Manager, IT Systems – Sales & Support at Precisely on her experience and thoughts on women in tech.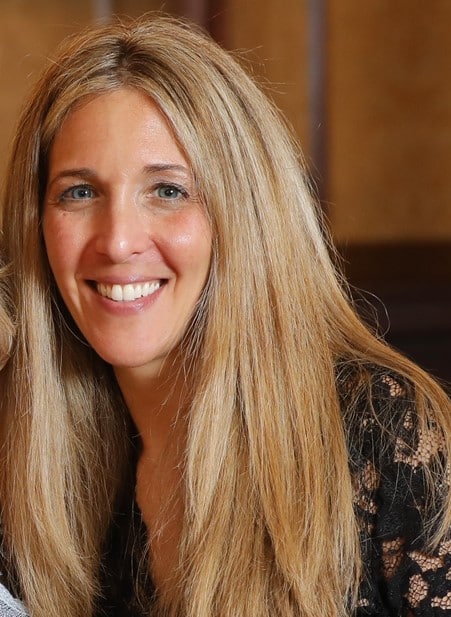 1. What does your job role involve?
I manage the Application Development team that supports Salesforce and several adjacent applications. My team is tasked with maintaining the applications, as well as developing enhancements for both internal and external customers. Our goal is to keep the application easy to use while providing the functionality every department needs, so users can carry out their responsibilities. My role involves communication with all of the functions at Precisely, in some way or another. We meet with the different workstreams regularly and prioritize system enhancements and projects that are a result of our organic growth, as well as those born through our mergers and acquisitions.
2. What made you choose a career in technology?
I like to say that IT found me – my first job out of graduate school, where I stayed for 10 years, was for a large tech corporation in the FP&A department. My finance skills could be applied in any environment or segment, though it has always been exciting to be part of the technology industry. I have never second-guessed my decision to work in technology; this industry allows people to grow in areas they never imagined they could.
3. Did you study an IT or technology related subject at GCSE, A-Level or University?
I earned my Bachelor of Science degree with a double major in Corporate Finance & Management from the Stern School of Business at New York University, and my Master of Business Administration in Corporate Finance from the Herbert Business School at the University of Miami. I had taken just a few technology-related classes during my education.
4. Did you get any work experience in IT or technology before this role?
When I started at Precisely (Syncsort) my role was in the Finance department and I transferred to IT Applications when I realized I was most effective in being the mediator between what the business wants in the system and talking to the people who know how to design and implement it. Along the way, I've picked up lots of technical skills, but my background allows me to see things first from an end-user perspective.
5. Do you think there is a lack of females in the IT and tech sector?
I think the landscape has changed a lot in the last few years. I know our company is not representative of the sector as a whole, but there are many women in leadership roles here at Precisely than ever before, and many more females in the sector in what was once a male-dominated industry.
6. Do you find there is a stereotype that a career in IT or technology is just for men?
If you asked me years ago, I would say I think of IT as the team that you don't really see, but they make everything "work". They know how to connect all the parts and know what to fix to get everything operating again. When I think about the person that fixed things in our house when it didn't work, it was my Dad. So naturally, I would think that's a man's career. But after joining the industry, I don't think I'd look at it that way anymore. IT and technology are so much more than just fixing hardware.
7. What would entice women to study technology-related courses?
I think that is already happening in schools across the country. In elementary and secondary schools, STEM has become a very popular path and there's a lot of effort to attract girls to those studies. As schools offer more diverse courses, some that are more relatable and even appealing to females, I think we'll see many more women pursuing technology-related degrees.
8. Are there barriers when it comes to women getting into tech?
I have not experienced any. This is an industry where work from home is effective and offers a great deal of flexibility. Some reservations women may have had in the not too distant past, about being able to raise a family while working, are far less of a hindrance today.
9. How could we encourage more women to start a career in tech?
Make it appealing for a woman to take a job knowing it can be a career. Many women, early in their careers, make decisions based on what they think their work and personal life will be like and what they want. Encourage women to join a technology company where they will be able to have a career and a family and not have to choose between them. Having flexibility in their hours and location is a perk that's hard to put a price tag on.
10. What advice would you give to young women at the start of their career?
Think about what makes you happy and what makes you feel fulfilled. That's not the same for everyone. Your career path will change over time and what makes you happy today may not be what makes you happy in the future. The world is constantly changing and evolving, and the career you find yourself in years in the future may not even exist today. Keep an open mind and don't be afraid to take a chance.