We interviewed Sonali Bhardwaj, Principal Software Engineer at Precisely on her experience and thoughts on women in tech.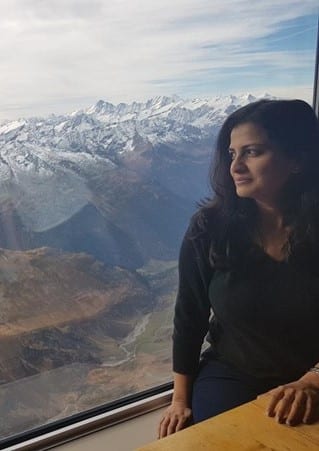 1. What does your job role involve?
I have recently joined Precisely as a Principal Software Engineer and currently working with DIS-Platform team.
2. What made you choose a career in technology?
I was always curious about how internet works? What happens behind the desktop? How Google get results so fast? All these questions motivated me to get into Technology.
The IT was booming that time and I wanted to understand all of this. This quench led me to choose Computers as a Major in Engineering.
3. Did you study an IT or technology related subject at GCSE, A-Level or University?
Yes, I did my Engineering in Computers from Cummins College, Pune University.
4. Did you get any work experience in IT or technology before this role?
Yes, I have over 15+ years of experience in Software Development, Team Building & Leadership, Project Management and Client Relationship Management.
5. Do you think there is a lack of females in the IT and tech sector?
Yes, In my last project the ratio of Male to Female was 10:1, and in my current project as well the ratio is skewed in favour of Males.
6. Do you find there is a stereotype that a career in IT or technology is just for men?
I don't think there is any stereotype that career in IT or technology is just for men, its just that Women try to prioratize their personal life over professional and doing so is not at all wrong but they need to change their limiting belief; the belief that they can excel in both -simultaneouly.
7. What would entice women to study technology related courses?
We all know that jobs in technology will be high in demand and there are many career paths to take if you hold a technology-based degree.
Exposure in technology should be given to both – girls and boys from the early days of school. As a parent, we should keep discussing all the possibilies available in the world of technology. We should encourage our kids to explore all the routes before making any final decision. Kids are born with attentive intelligence, its our duty as a parent, as a guardian to feed their thirst.
"When women are part of a team, that team becomes more effective at solving difficult problems..Diverse teams lead to more innovations." – Karen Catlin, Former VP at Adobe Systems. Support, Recognition & flexibility at workplace would help women to climb the corporate ladder.
8. Are there barriers when it comes to women getting into tech?
Yes, there are barriers in terms of Support from school, support from family, Support from spouse. A perception – that men will have less personal commitments compare to women, due to which men will be more productive needs to be changed.
Pay-gaps at the organisational level needs to be streamlined.There are biases in pay based on gender inspite of same qualification and same experience. IT firms should start taking this issue seriously if they want more women into tech industry.
Fortunately the "so called" barriers are going away. People have started thinking rationally. People have started looking at the fact that women have their own identity besides their families.
9. How could we encourage more women to start a career in tech?
"If you educate a woman, you educate a family, if you educate a girl, you educate the future." – Queen Rania of Jordan
The support should start from the beginning i.e from school, parents, teachers etc. We women need to be an advocate, role model for our next generation. We need to give them the confidence that they can excel in their personal as well as professional life simultaneously.
10. What advice would you give to young women at the start of their career?
My advice for all the girls out there – Believe that "YOU" can achieve success in professional as well as personal life. You are the creator of your own life.