We interviewed Archana Chandar Singh, Senior Support Engineer at Precisely Winshuttle on her experience and thoughts on women in tech.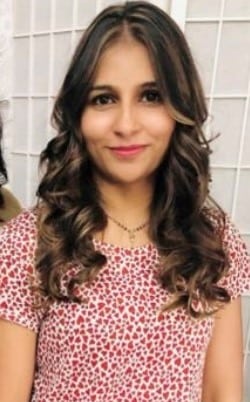 1. What does your job role involve?
I work in Precisely (Winshuttle) as Senior Support Engineer which involves providing technical support to our clients around the world ensuring their technical problems are resolved efficiently and in a timely manner. I also work collaboratively with our internal teams and provide support where required. My job also involves providing training to our clients and our global technical support team internally on new and existing products.
2. What made you choose a career in technology?
I belong to a family full of doctors. My father, brothers, sister-in-laws and aunts are all doctors; but I always had interest in technology and IT. From young age, I was always mesmerised how the numbers 0 and 1 r can create such a big technical world, that we live in.
My dad supported me in the early stages of my career and encouraged me to choose the career of my interest, which turned out to be a computing language and the world of IT. Technology has continued to inspire me and I look forward to learning new things every day.
My husband is also my driving force; whenever I need to make any decision be it my career, any hobby I want to take, etc., he always encourages me and his first response is always, "Do you want to do it? If yes, then go ahead and the rest of things we will balance out together." This one line always helps me to overcome all my huddles that is who will look after kids; house work …many many responsibilities that we women are always chosen as it is only our responsibility and not men.
3. Did you study an IT or technology related subject at GCSE, A-Level or University?
Yes, I had graduated in Bachelor of Computer Applications in 2003.
Did you get any work experience in IT or technology before this role?
Yes, I had worked as an SAP Consultant prior to joining Winshuttle for around 6 years.
4. Do you think there is a lack of females in the IT and tech sector?
I think in the past, there was lack of women role models in technology and fewer women were studying technology. However, with the awareness and the cultural change in the big technology firms such as Microsoft, Apple, Facebook etc. I believe the perception is changing and now more and more women are taking up the jobs in IT and tech sector.
5. Do you find there is a stereotype that a career in IT or technology is just for men?
Women have made incredible progress in the workforce, but some fields are still dominated by men and I am afraid technology is one of them. Technology has always been a male dominated sector along with any technical or mechanical oriented work which are considered naturally fit for men, not women but I do not agree with this. Today's world needs diversity and these days more and more companies are realising the benefits of gender diversity.
6. What would entice women to study technology related courses?
I think IT and tech firms needs to create opportunities for work experience for schoolgirls and may have associations with local schools where someone could provide a lecture on IT and technology to attract the girls into the IT sector and spark their interest from an early age.
Also, I believe schools needs to involve more technology-based projects in their curriculum.
Our social media could also do better by featuring more female IT and tech leaders in the media.
7. Are there barriers when it comes to women getting into tech?
I think there is a perception in tech sector that men perform better on average at certain tasks as compare to women and hence they are preferred over an equally qualified women but many researches has shown us over and over time that any organisation with good gender diversity, equity and inclusion programme perform better as a team as compared to other organisation with lack of diversity in their workforce.
8. How could we encourage more women to start a career in tech?
I think it has to be started at school level with participation from IT and tech firms that will encourage girls to choose a degree in technology related fields. More female IT leaders needs to come forward in media etc. to be a role model for our young schoolgirls. From a young age, women should be given a horizon to learn. But if this opportunity is not given, women need to believe in themselves, take risk, learn. It is never too late to learn.
9. What advice would you give to young women at the start of their career?
My advice to any young woman would be to ignore the stereotypes and current perceptions, do your best and push for the career you want. It is incredibly rewarding and with the flexible working options you can maintain a very healthy work-life balance.