We interviewed Rachel Boldison, Project Manager at The White Company on her experience and thoughts on women in tech.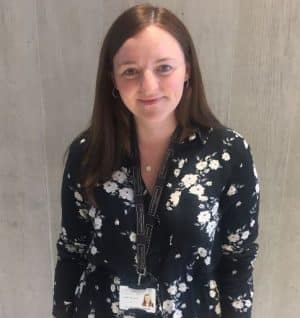 1. What does your job role involve?
It's taking business change initiatives, identifying where they need technical or system change and then planning and delivering those changes from requirements gathering, through to putting them live to our customers or business users.
2. What made you choose a career in technology?
I didn't always know I wanted to work in technology. I decided to pursue a career in consulting as I wasn't sure what I wanted to do and I liked the idea of being able to work in different industries and across different areas of business. I joined Accenture as a graduate starting out in change management. From there my career developed organically into working in technology as it's such a key driver in business. I love working in retail as you can see the impact that your changes have made on a website or in a store at a really fast pace.
3. Did you study an IT or technology related subject at A-Level or University?
No not at all! I studied Politics, Geography and English at A-Level and Politics at university.
4. Did you get any work experience in IT or technology before this role?
Whilst I was at university I was part of the Accenture summer internship programme which was my first taster.
5. Do you think there is a lack of females in the IT and tech sector?
In my experience, I think there's a really good mix of males and females starting out in the industry and a lot of companies strive to ensure this is the case. I've still seen a split at times between the roles within technology that people choose to pursue; there are more women in project manager and business analyst roles than coders or developers for example, so that's an area we can still improve.
6. Do you find there is a stereotype that a career in technology is just for men?
I think this might have been a stereotype in the past but not anymore. There are so many positive initiatives that encouraging girls to study STEM subjects, networks dedicated to Women in Tech, and Girls who Code. Technology has had some really positive endorsements and it's become so much more widely recognised as to what a fundamental part of starting out or growing as a business is. You have celebrities talking about how they're learning to code and encouraging others to do the same; I don't think that message is only aimed at men.
7. What would entice women to study technology related courses?
Understanding how many doors it can open up. There's more than one career path within tech, if you really enjoy problem solving or have a logical brain then coding might be for you, but if not there are so many other roles that are about communication, or organisation and management, or research and making sure the business you work for is ahead of the curve. You can work for a charity, or a luxury retailer or an airline etc; your options aren't limited at all in terms of how you apply your skills.
8. Are there barriers when it comes to women getting into tech?
I don't think so, except from maybe deciding to do so in the first place.
9. How could we encourage more women to start a career in tech?
By continuing to promote the opportunities that are available and offering examples of successful female role models.